5-a-side football on your coffee table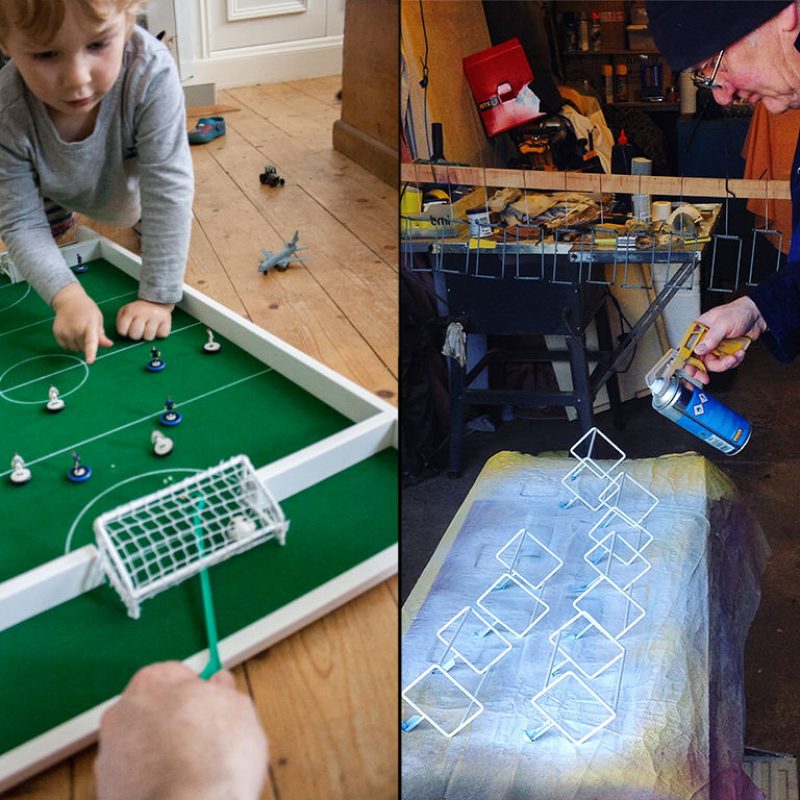 FlickForKicks Indoor Arena's are our own design and we make them ourselves. Why so small, you say? Well, the first mini-table was originally designed when FlickForKicks Junior came along. Spreading the table footy geekery love from an early age!
We then realised the mini-tables were pretty useful…
It's fast and great fun playing table football with simplified rules and plenty opportunities for scoring goals. It's both a stepping-stone for kids up to the larger size pitches, and a different challenge for adults who play already. It's small enough to store away at home and easily fits in a car boot while travelling to events or on holiday. Best of all, it's ready to play with minimal set up.
We make 3 types – Standard (painted), Themed (with personalised stickers) and Special Editions.