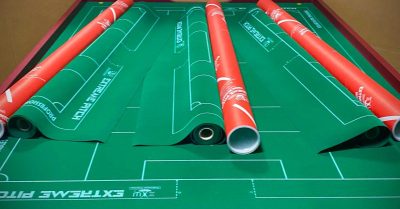 Extreme Pitches and Goals now in stock in the UK
Limited quantity for sale separately
Handmade Tables and Tabletops for Subbuteo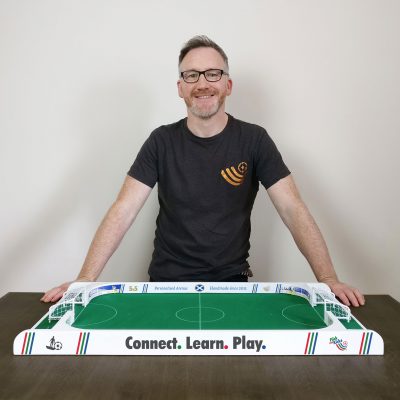 Huge thank you for your support
With so many people re-discovering and sharing their love of Subbuteo during the pandemic, it's an exciting time to be part of the table soccer community. For us, bringing people together is what the game is all about. As the world slowly opens up, we hope new online friends will become real-life pals, meeting up for a game and a chat about the hobby we all love, playing face-to-face in the real world.
Quick update:
Quotes and email replies are taking longer than usual while we're prioritising completing existing orders as soon as we can.
Made to order products are being booked in for JULY delivery. First come first served.
We have overstretched our two-man team recently with some customers waiting longer than expected, so we are further limiting the number of table-builds we take on over the next few months while we improve our systems (and catch our breath!).
With materials costs rising all the time, some prices will also be changing, along with our product range. We can't wait to show you what we've been working on!
Thanks for your support,
Gareth and Tom
FlickForKicks
Connect. Learn. Play.
HANDMADE ORDERS CLOSED: GIFT VOUCHERS AND GIFT CERTIFICATES THOUGH!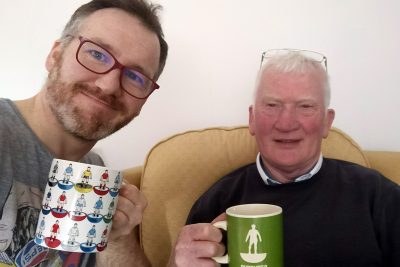 My Dad and I want to thank you for the overwhelming interest in our handmade tables are 5aside arenas this year! The downside is that we can no longer guarantee Christmas delivery for new handmade orders. We always make sure each customer gets the beautiful product they deserve, and we need to make sure current orders are all delivered in time. We're sorry for any disappointment.
You can still order, and book your place in the queue, but it may arrive arrive after Christmas. If that's the case, you'll get an ace gift certificate to hand over in the meantime!
Best wishes,
Gareth & Tom x
PS. We're also offering gift vouchers for set values, or for particular products.
ACCESSORIES – SALE AND CLEARANCE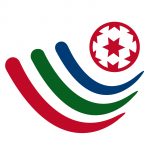 Custom 5-a-side Indoor Arenas
Your team. Your theme. We design. We make.
If you're looking for a unique, quirky and unusual gift that will blow a football fan's socks off, then we'd love to show you what we can do.
Handmade 5aside arenas fully compatible with Subbuteo style flick-to-kick table football.
Made by father and son, from our family to yours.
Kids and adults love them!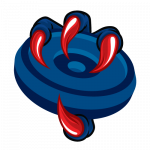 Talon Pro bases from the USA
Entry-level pro bases for the modern game
Talon bases, designed and produced by Table Soccer USA.
As the exclusive UK distributor, we're excited to offer these pro bases to the Subbuteo community, playing our part in making the modern game more accessible.
Flat style bases that slide, have a soft touch, can chip and drill the ball low. They're pre-varnished too!
Order today if you are keen to try them out…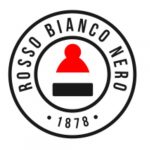 RBN1878 Special Edition 6 Figure Set
SOLD OUT
Rosso Bianco Nero – Exclusive Arena and Figures
A Guy Called Minty x RBN1878 x FlickForKicks
Collaboration featuring the art of A Guy Called Minty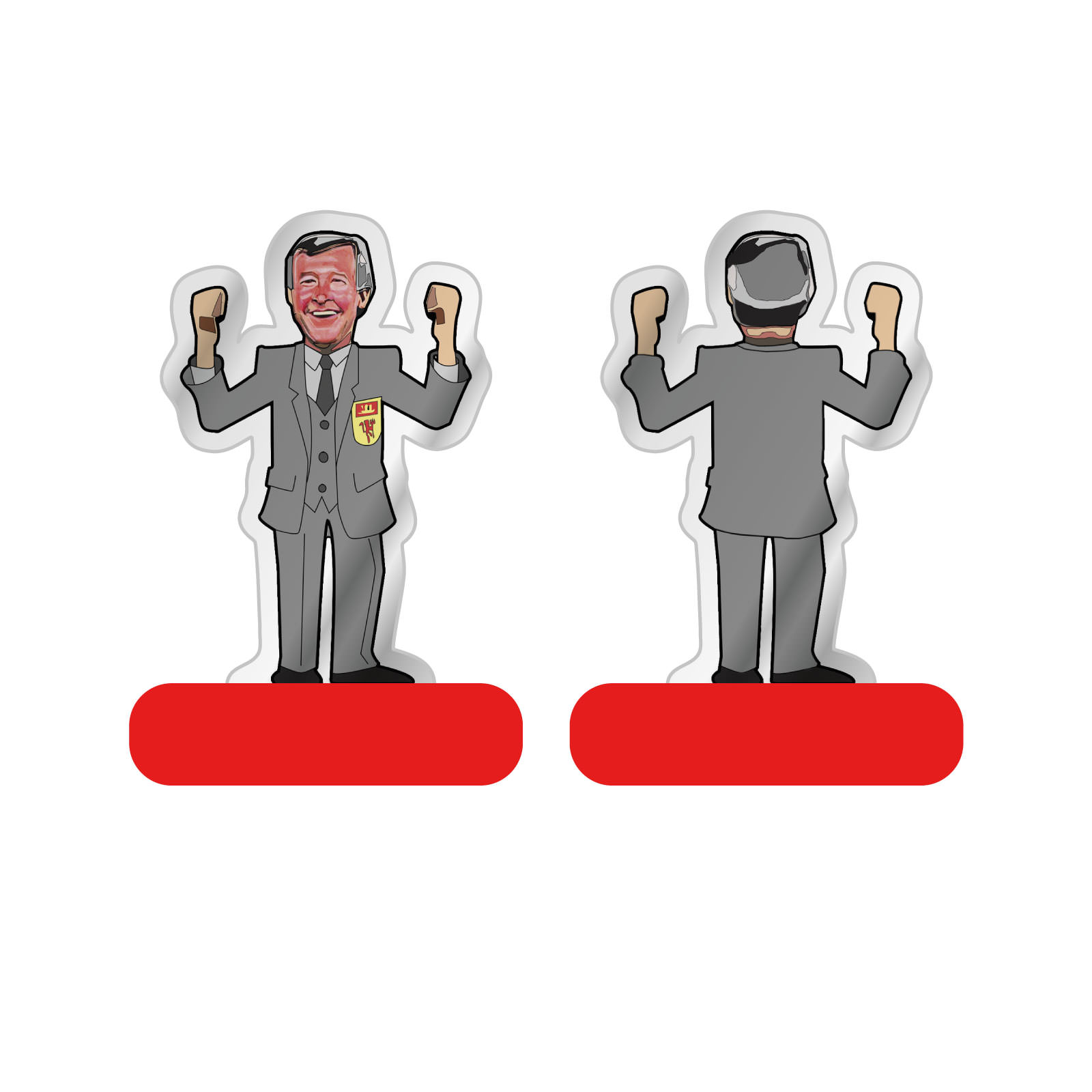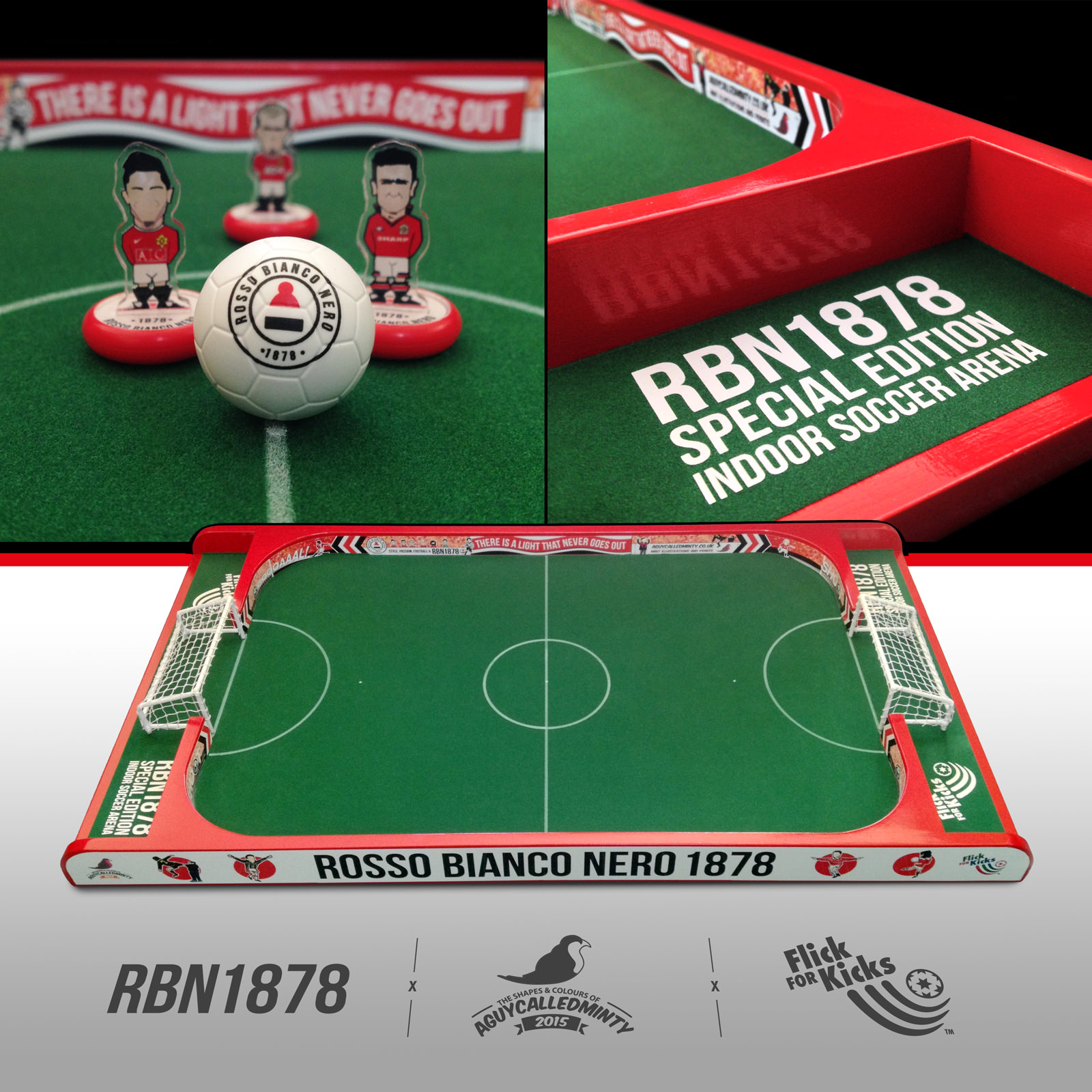 FACE-TO-FACE GAMES AND GIFTS