The dog is on the pitch. They think it's all over…!
Well, if you've tried playing Subbuteo on the carpet…it probably is now.
While "Dad used to play this all the time when he was young", today's youngsters probably won't see the appeal. Certainly not if they experience the pain of kneeling on a figure, (a pain only ever surpassed by standing on a rogue Lego brick). Certainly not if Messi, through on goal, not only somersaults over the ball, but also clears the crossbar before landing unceremoniously in a bowl of nearby savoury snacks. That's just not cricket. And no, it's not football either.
It's just too easy to move onto to something else if they don't "get it" straight away.
I must've been lucky. I never had to suffer a wrinkled pitch and carpet burns. With mates from school, our first taste of Subbuteo was on a purpose-made table so we saw the game how it was meant to be played. The way the figures were sliding the length of the pitch, passing the ball from player to player and the tricks you could supposedly do with a little practice. We were hooked….
Once I got my own set, the snooker table was perfect for getting started, then my Dad repurposed a couple of old wardrobe doors so I had a sturdy board to play on. While the design and production has changed over the years, Dad is still the keen handyman and uses his experience to build our FlickForKicks stadiums.
How will you get started?
Simply put. If you want a decent game of Subbuteo, you need a flat, even, hard surface…and the pitch ideally needs to be pinned down so that that's even too. At the very least a large table (approx 1m x 1.5m) will do the trick to get you started at home, with the pitch just laid flat on top.
You make it
If you have the woodworking skills and the tools for the job, you can make a board for your pitch yourself. We'll be adding basic instructions on our site but in the meantime there are some great stadium building resources on other sites.
We make it
If you're considering buying a table football set-up, you can rely on our design expertise and experienced hands to craft what you need. Designed by players for players, for the best table football experience.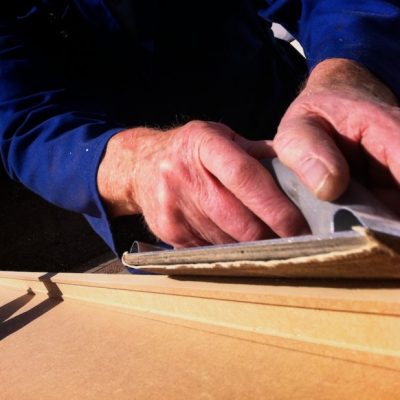 Features
Our indoor stadiums are made with many tools and skilful hands, which are just a wee bit chapped from years of joinery, fixing cars, decorating, plumbing and general DIY. They belong to Tom, truly a jack of all trades, but actually a master of many. When things aren't perfect, he isn't best pleased.
You get:
Strong, durable and safe construction
MDF and wood
Slot-together – no tools required, no metal fittings to come loose
All edges sanded smooth – no splinters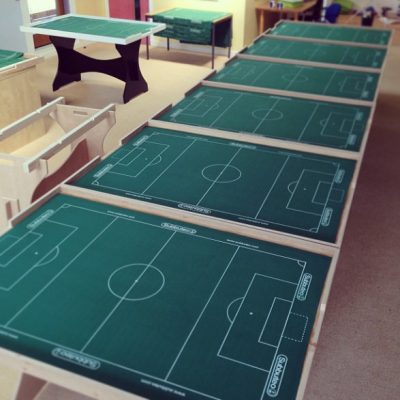 Tabletops
Slim profile for minimising storage space and easing transportation
Solid construction for a flat playing surface.
Support bars to help prevent warping
Playing cloth and goals fitting if ordered at the same time. Costs may apply.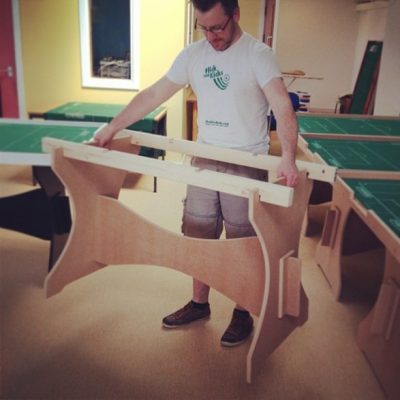 Base Kits
Ergonomic curves for handling and style
Quick to assemble – takes one person 30 seconds
Slot-together flat pack kit. No tools required.
Stable, strong, safe
Legs set back out of harms way
Easy to move/carry when assembled
Locks into place with FlickForKicks™ Stadium Tabletops
Stackable flat pack style components for easy storage and transportation
Compatible with any flat tabletop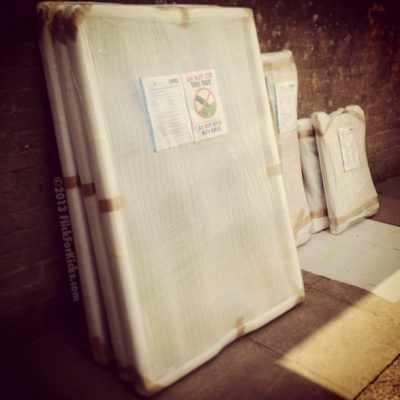 Delivery
If you'd like your stadium delivered in the UK, we'll sort that our for you or check out the other options on our Delivery page. The tabletops are very heavy so these are always packaged separately from the base kit.
Courier booking arranged for you
Delivery on your preferred day where possible
Trusted couriers only
Fully insured against loss or damage
Well wrapped and protected during transit
Separate packages for ease of handling
Stadium Building History – Key Dates
We've been supporting table football development by building tournament quality boards since the mid 90's. We're not boasting. Just so you can feel comfortable that we know what we're doing.
| Year | Key Event |
| --- | --- |
| 1995 | Built our first stadiums for clubs and tournament play, based on those built by the 'Scottish Subbuteo Association' in the 1980s. |
| 2002 | Supplied six stadiums with custom-designed sponsors advertising for the F.I.S.T.F. World Masters at Pittodrie Stadium, Aberdeen. |
| 2011 | FlickForKicks was born to keep the game going in Scotland. Started Abernethy TF Club with new tables and an improved safer design for the kids. |
| | Built the first version of our "Beat the Wee Goalie" promo stall for Dundee Flower and Food Festival. A big hit with visitors. |
| 2012 | "Beat the Wee Goalie" promo stall, version two. More of a showpiece and more happy faces. |
| 2013 | Commissioned to design and supply a Subbuteo branded stadium for the retail space at the "More than a Game" football exhibition at Kelvingrove Art Gallery and Museum, Glasgow. |
| | Commissioned to design and supply three Subbuteo branded tables for the Subbuteo Skills School at the National Football Museum, Manchester. |
| | Supplied 14 handmade Subbuteo tables for the Scottish Subbuteo Championships at Kelvingrove Art Gallery and Museum. |
| | FlickForKicks Indoor Arena (or Mini-table) designed, developed and on sale |
| 2014 | Indoor Arena customers in the UK, USA, Australia, the Netherlands, Italy, Malaysia |
| | Commissioned to design and supply a bespoke Indoor Arena for the Revive (Pepsi brand) Table Football World Cup in Malaysia |
| | First bespoke Indoor Arena for a Subbuteo Club – Hartamas Tigers TFC in Kuala Lumpur, Malaysia |
| 2016 | Released the 'Premiership Edition Table'. First edition sent to Grand Rapids, Michigan, U.S. |
| | Designed and released "Minty's Legends" Special Edition Products – Collaboration with aguycalledminty |
| | Designed and released "RBN1878 Special Edition Set" Collaboration with aguycalledminty and Rosso Bianco Nero |
| 2017 | Became UK Distributor for Extreme Works (Italian manufacturer) |
| |  notonthehighstreet.com Partner |
| 2019 | Released the Black Monochrome Indoor Arena |
| | Schools Pilot Project: 5aside Lunchtime Legends |
| | 5aside gaming at the Goal Hanger Gallery, Angel, London |
| | Designed 'Minty's Legends' Display Size Figures |
| 2020 | Released the 7-a-side Tabletop with desktop option |
| | New table base colours and designs |