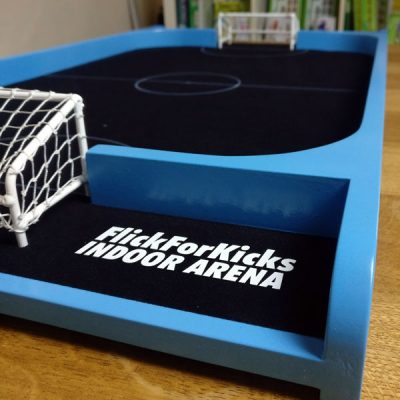 Looking for a 5aside Subbuteo style fix over the Easter holidays?
Spring across to the Good to Go page.
We have a few FlickForKicks Colour Arenas already built and painted, just waiting for you to choose a pitch.
If you want delivery in a hurry, we can do that too – with dispatch within 2-4 working days on these arenas.
To order, please email us (until we find a fix for our website forms!)
Happy Holidays,
Gareth & Tom 🙂
Ps. First come, first served. Visit the Good to Go page.