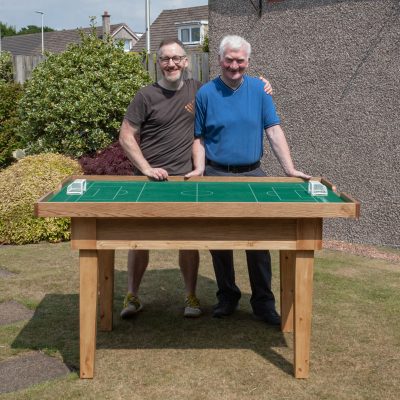 Holiday time folks!
FlickForKicks will be closed during August, reopening early September.
Please order by Friday 30th July if you'd like your Subbuteo table, 7-a-side tabletop, or 5-a-side arena, delivered from September onwards.
With so much going on in the world, we hope you find comfort in spending time with friends and family where you can.
We're taking time out to step back, reset, and to help Tom, our chief table-making hero, celebrate his 75th birthday!
Thank you for supporting our small family business.
Take care, Gareth x
Ps. Remember to check your email spam / junk folders for a reply if you've submitted an enquiry.