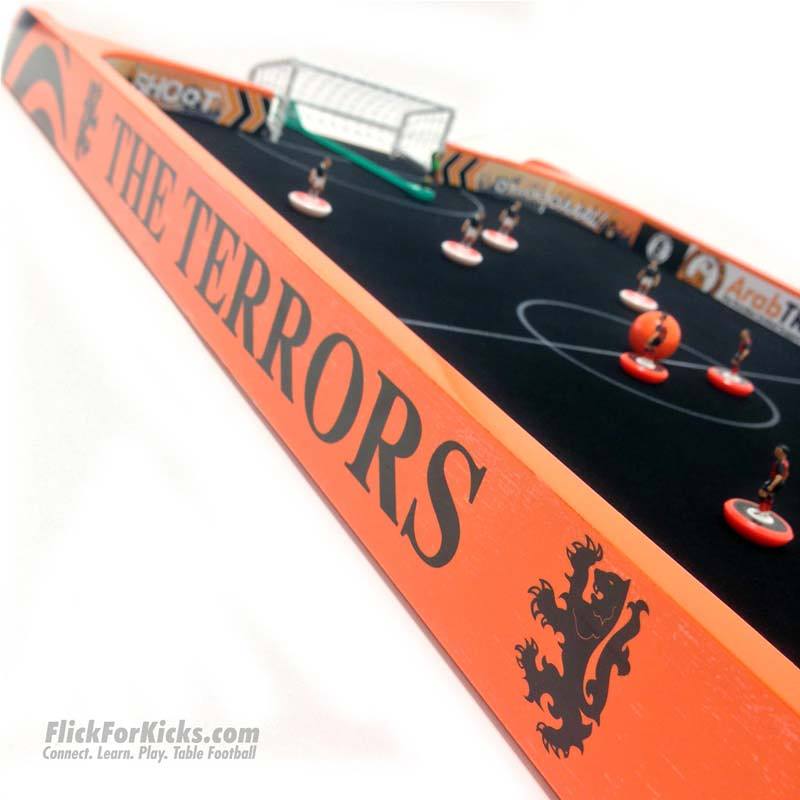 I kept the table hidden from the kids over Xmas as they were already spoiled rotten by Santa but gave it to them on Monday.

They love it!!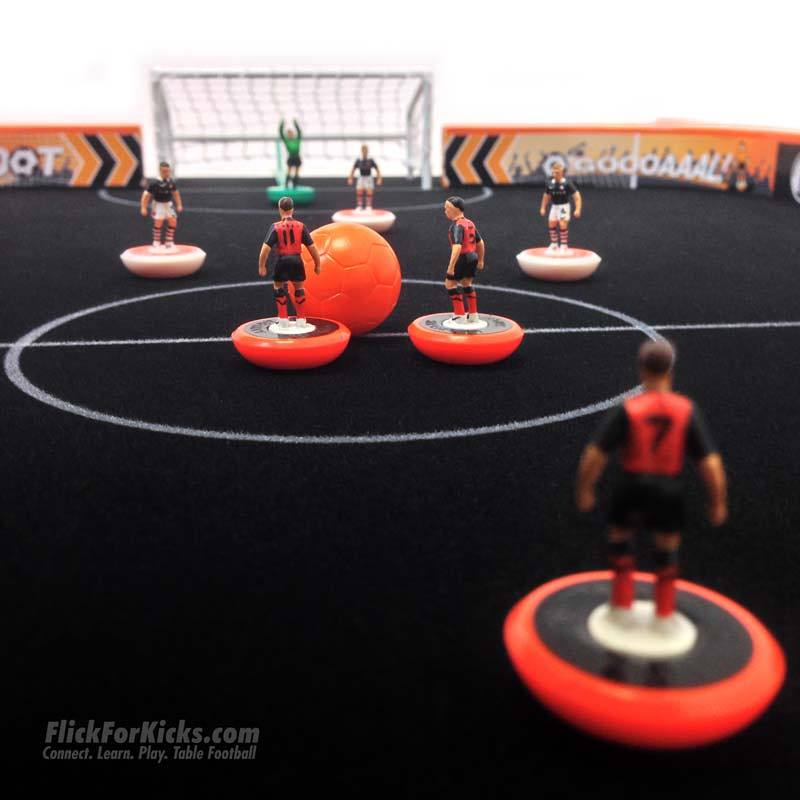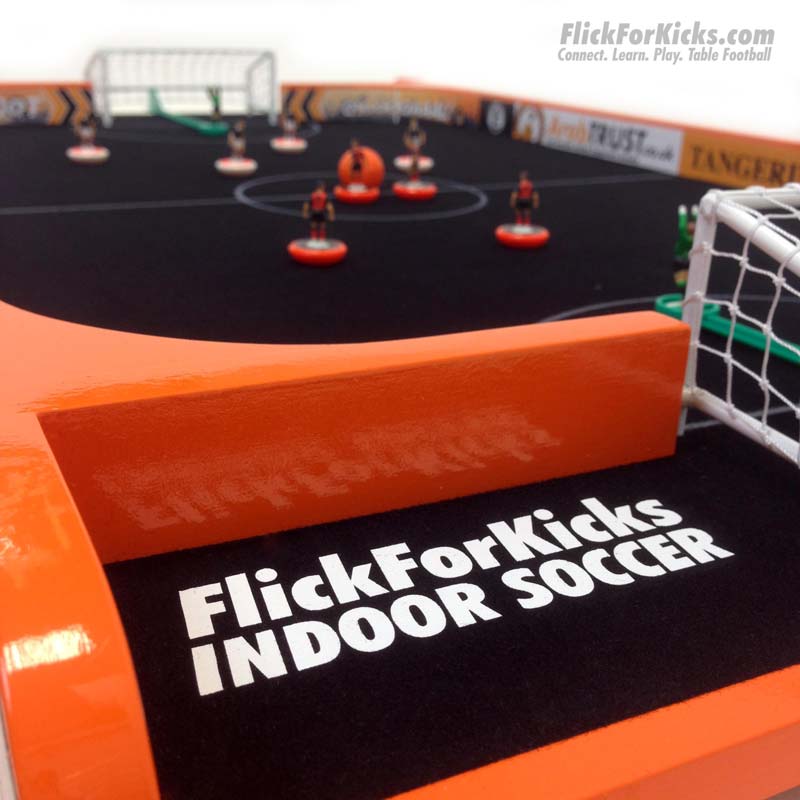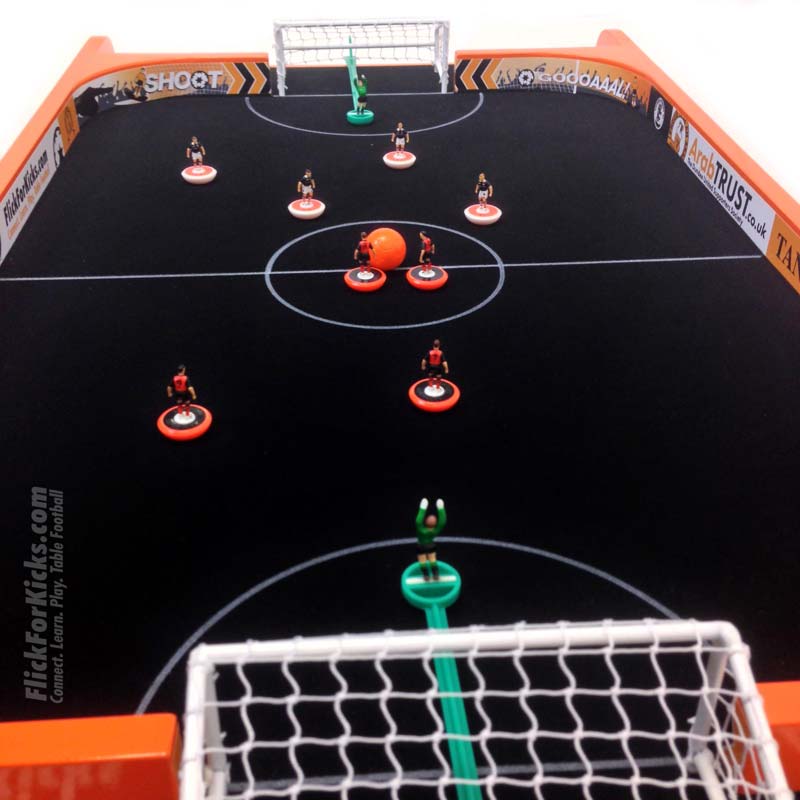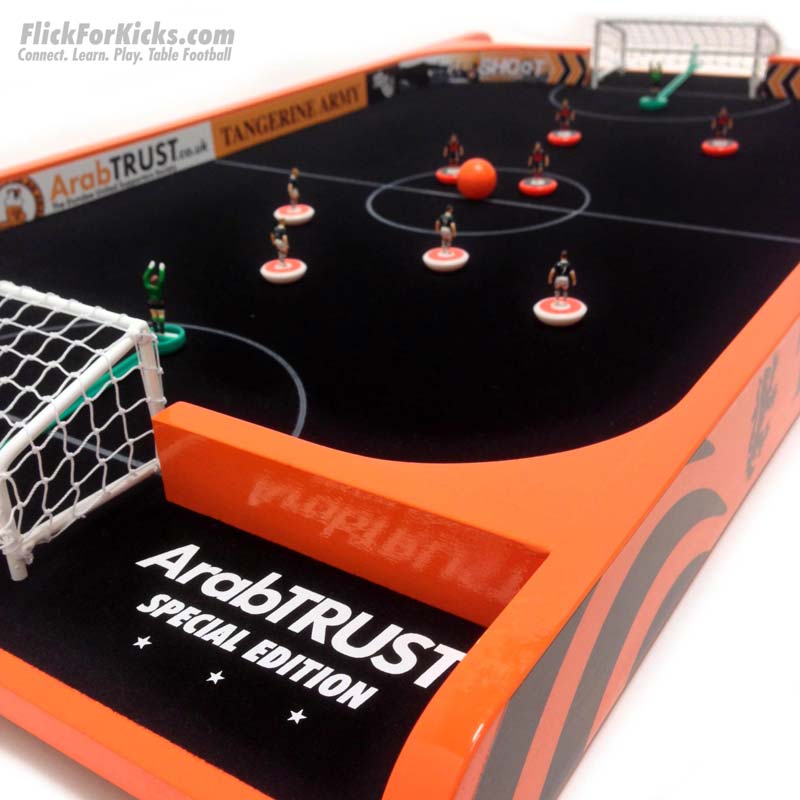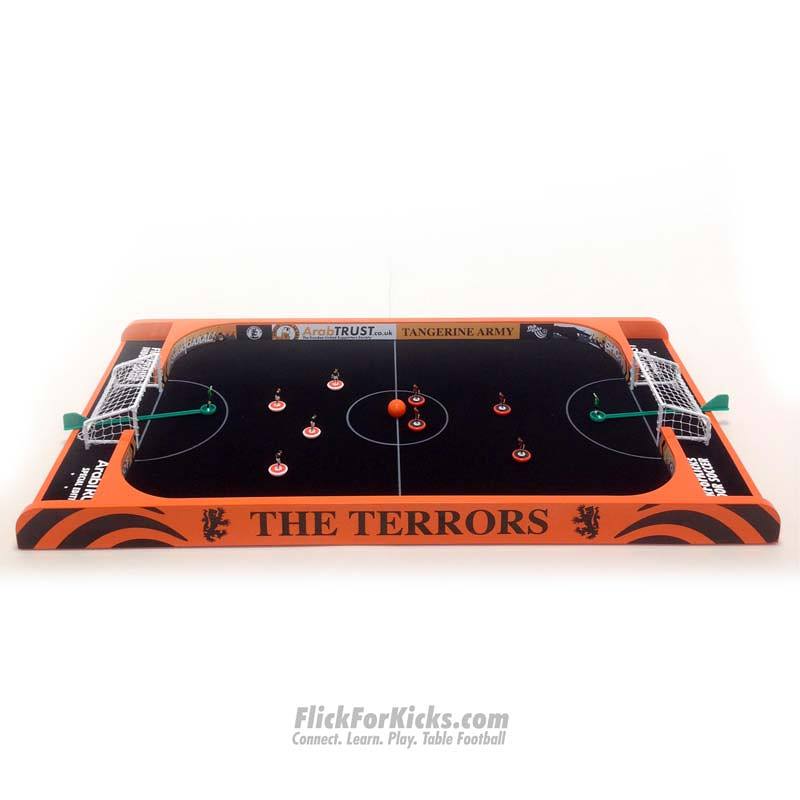 Order your custom design…
An extra special gift, for your family, for a friend, or a treat for yourself.
Get in touch and we can personalise the arena for you.
Project Info
A collaboration between FlickForKicks, Tayside Kickers '91 TFC (now called Dundee United T.F.C.) and ArabTrust, back in 2014.
This is a Special Edition Indoor Arena, designed and built for a competition prize in support of ArabTrust, the Dundee United Supporters Society.
The set is themed around Dundee United Football Club, from the tangerine and black arena, to the advertising boards on the surrounds and with the ArabTrust name printed directly onto the pitch, beside the goals. Hand-painted home and away team kits by Arbroath painter Scott Fleming, were included with the table, along with a ball. All ready for kick-off. I mean, flick-off.
The prize package was finished off with a certificate of authenticity.
The lucky winners were the Dundee United daft, Reid family.
What was involved
Handmade Indoor Arena

Custom themed advertising graphics

Hand-painted teams

Certificate of Authenticity

Promotional poster