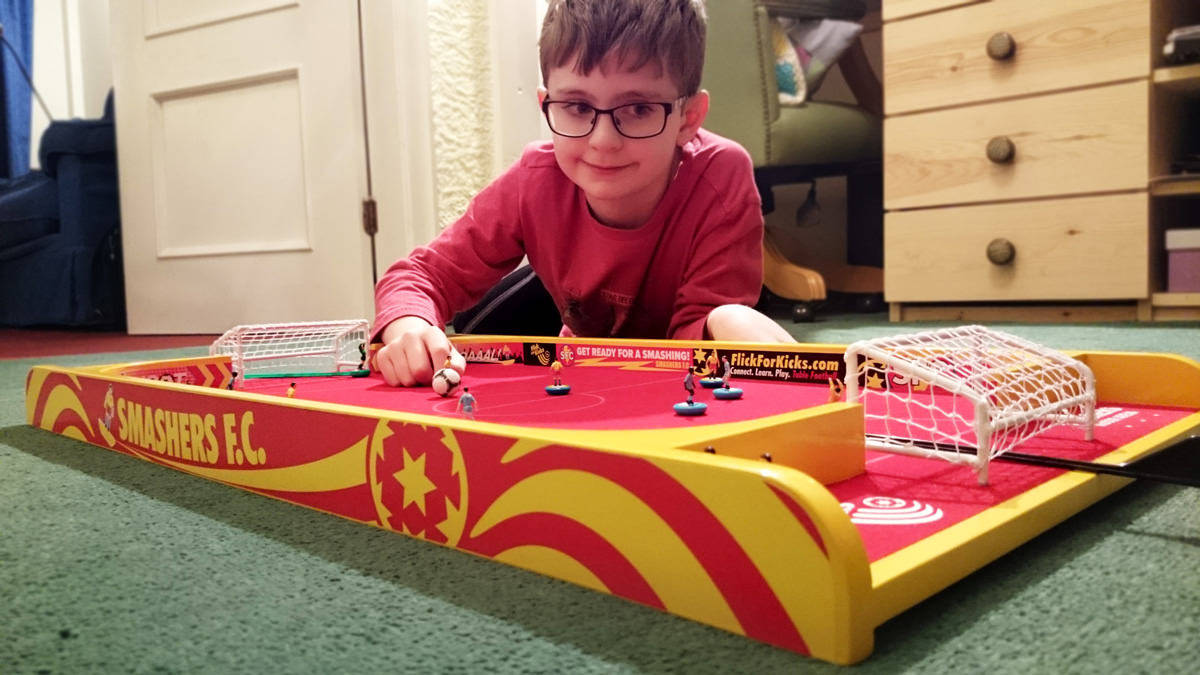 I've attached a few photos of Joel playing with the indoor arena. He loves it and we've had come cracking matches on it over Christmas.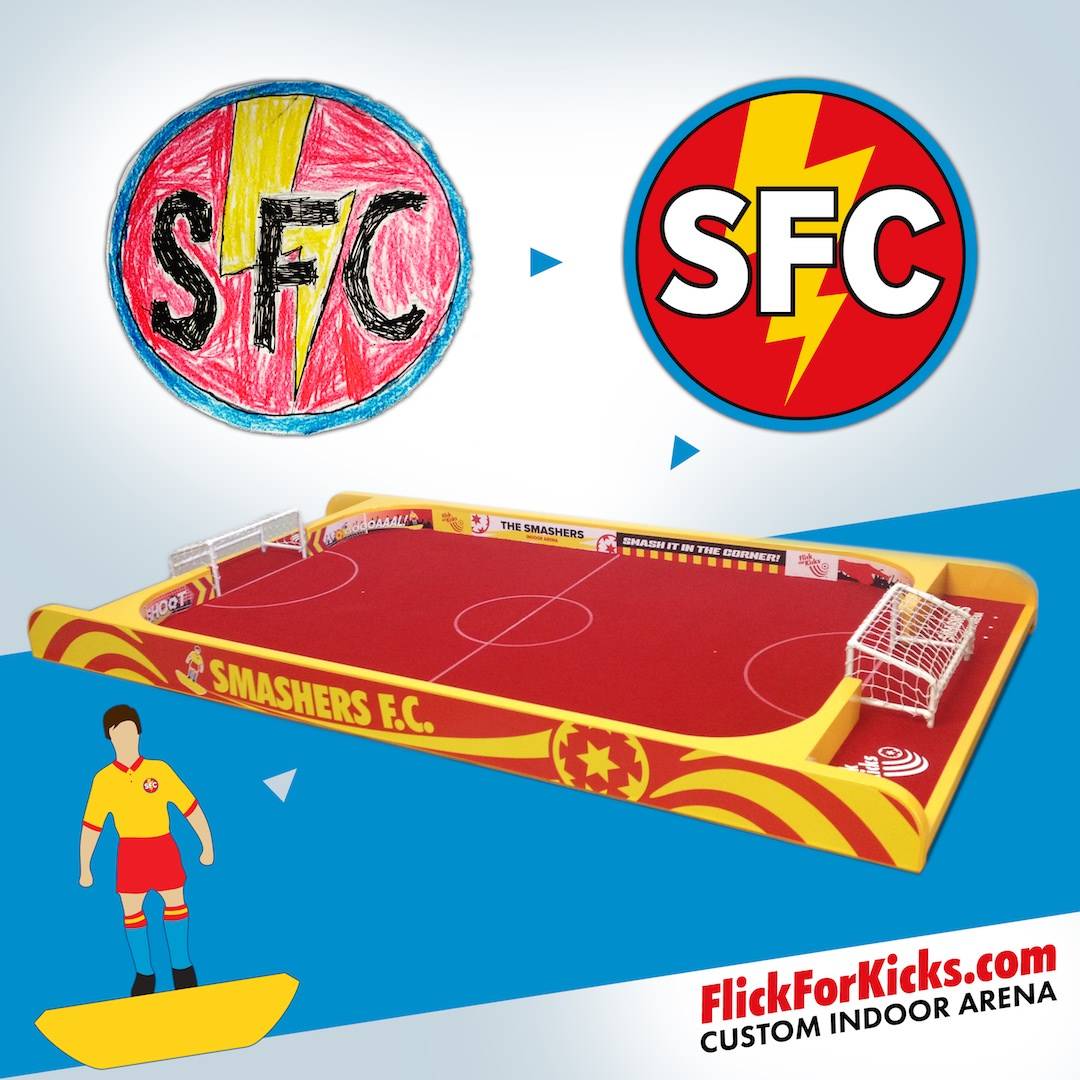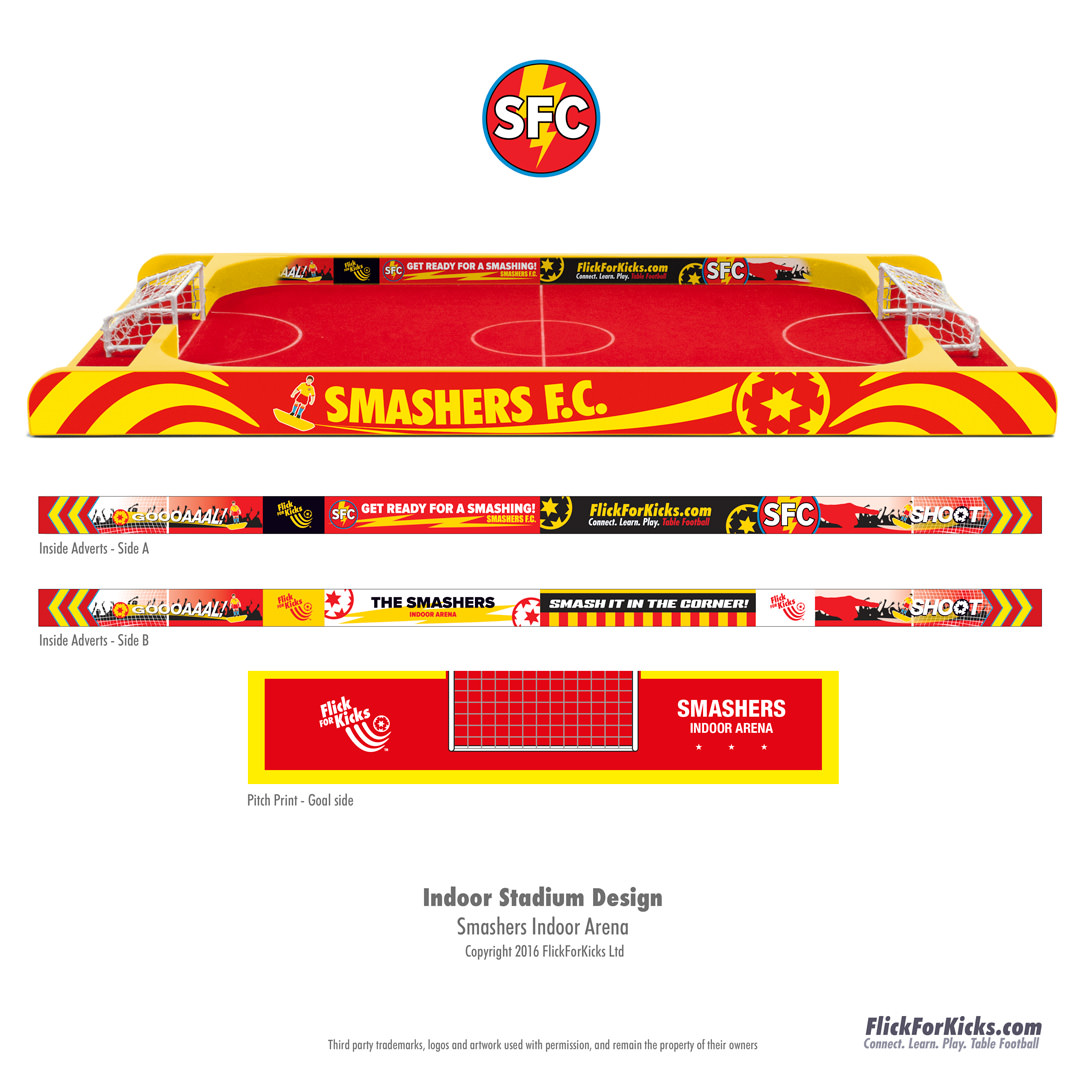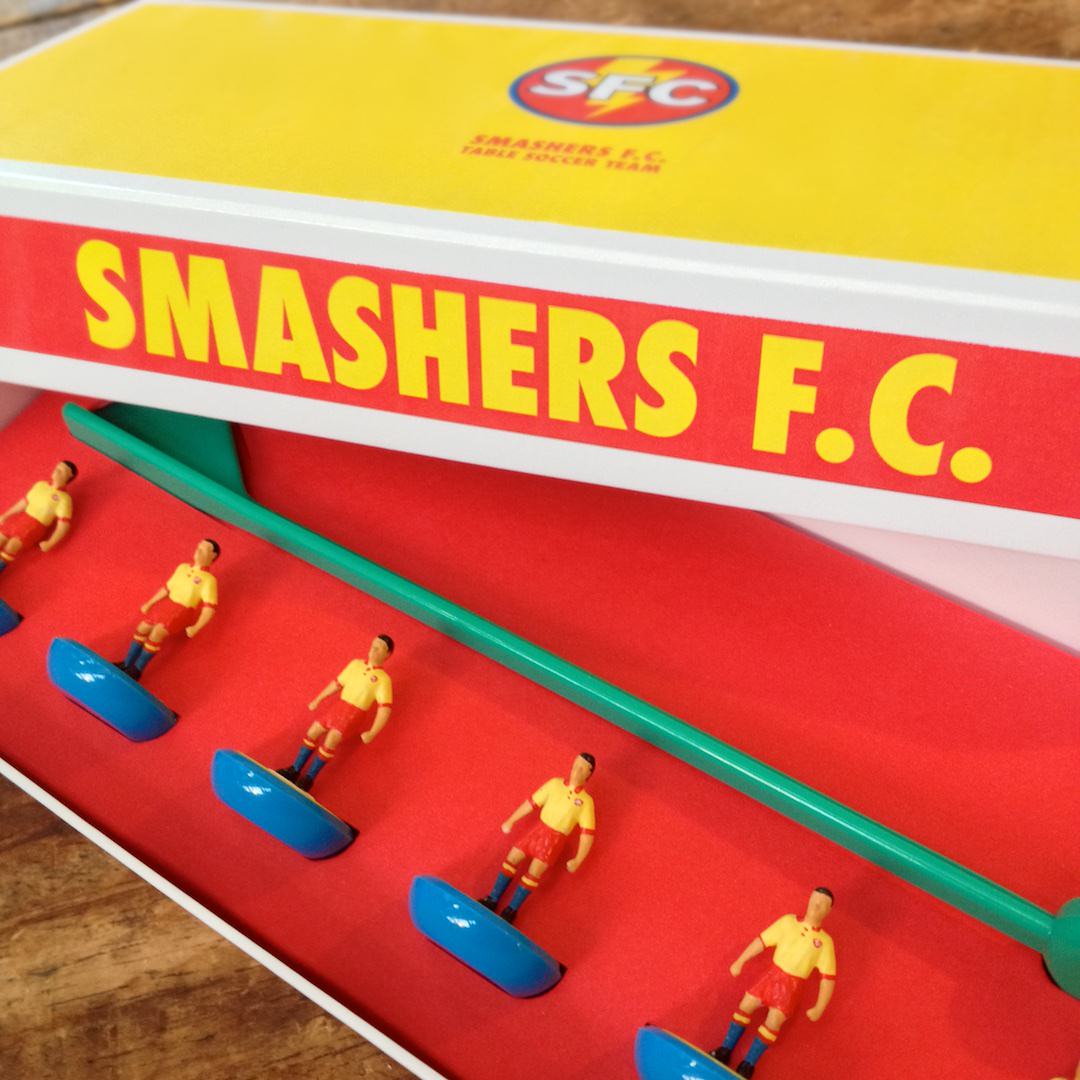 I just wanted to let you know that the table has arrived and it's absolutely brilliant. It really is above and beyond expectations. I really appreciate the time and care that you have spent on the table, players and box. They really are very special. I'll be leaving a review on your website to recommend your business to others.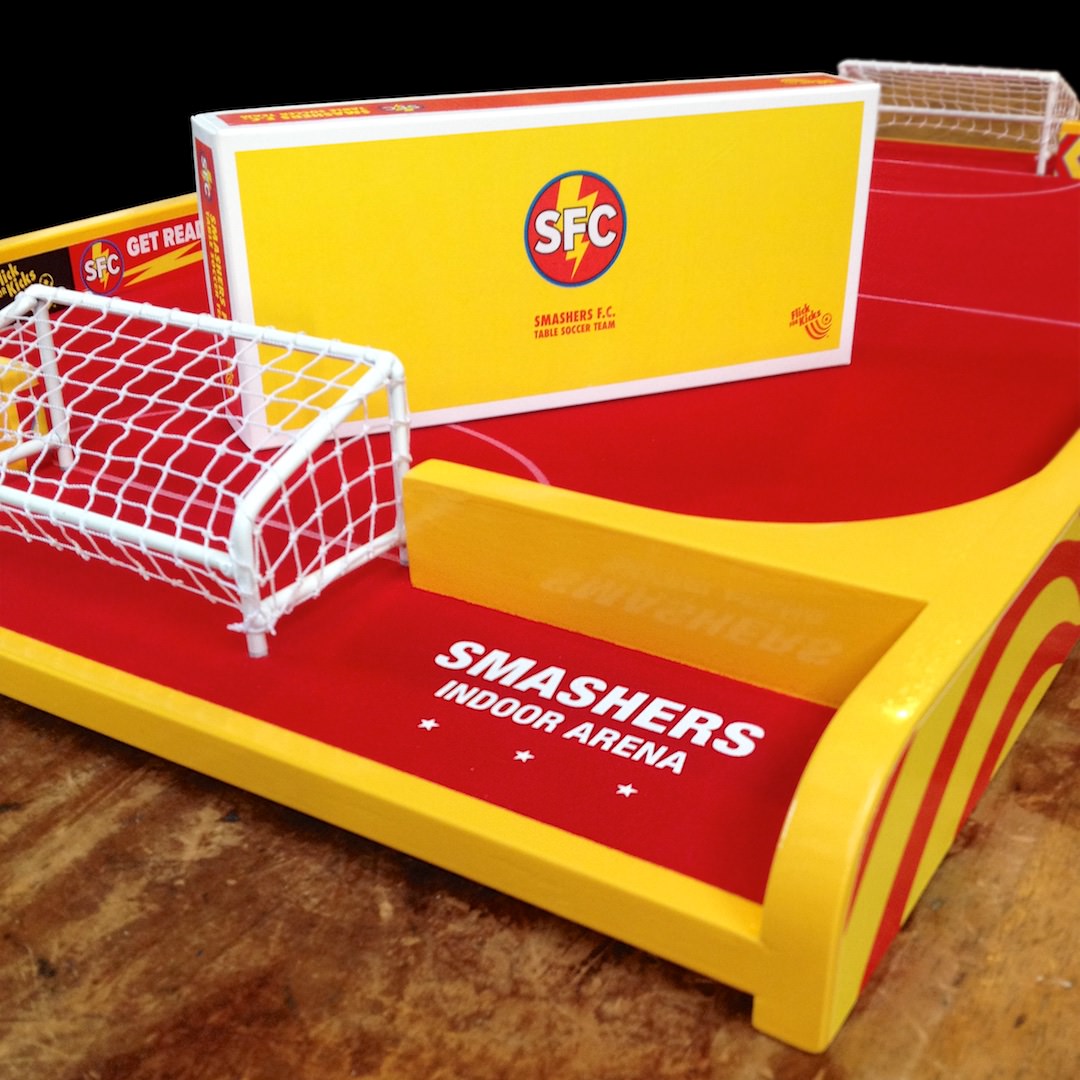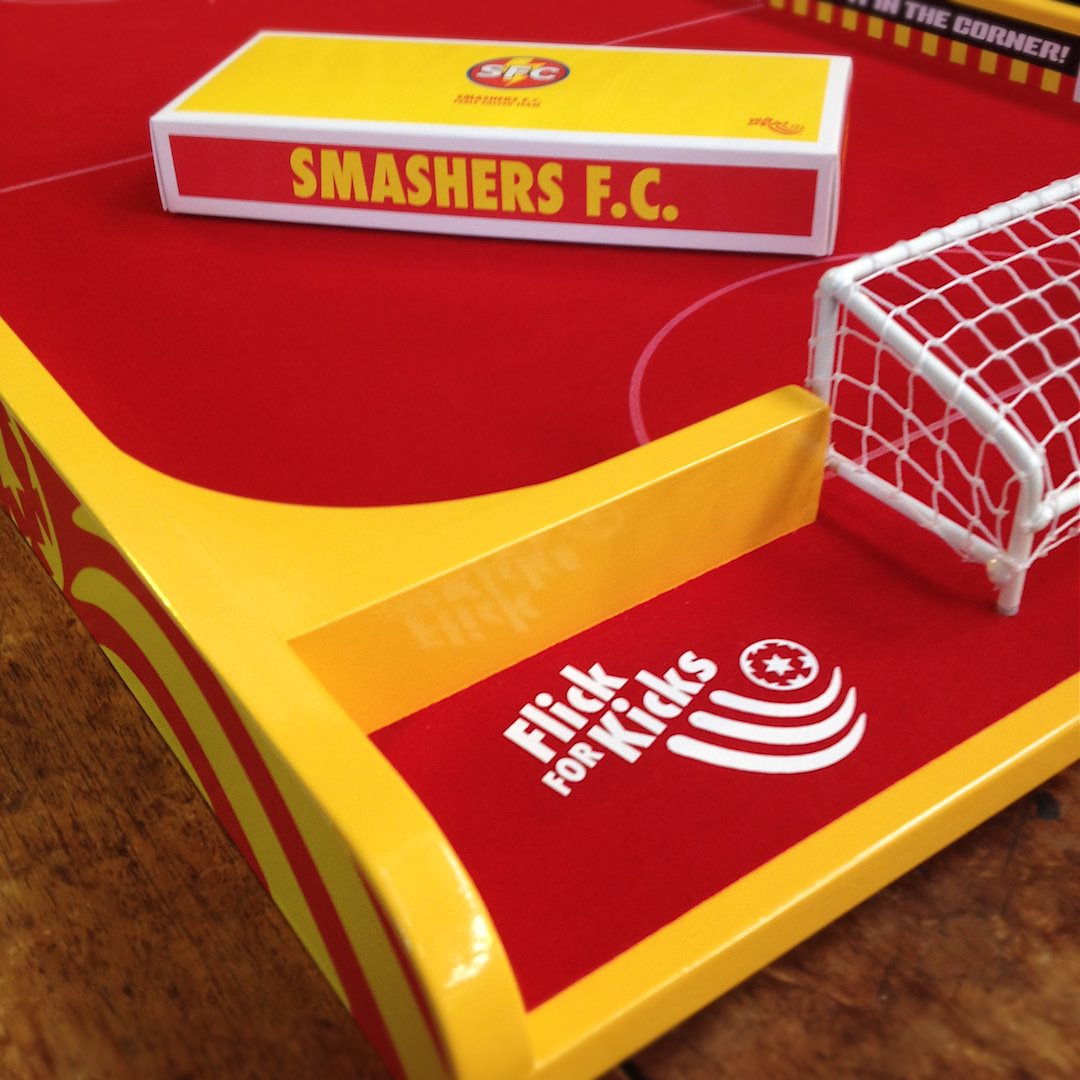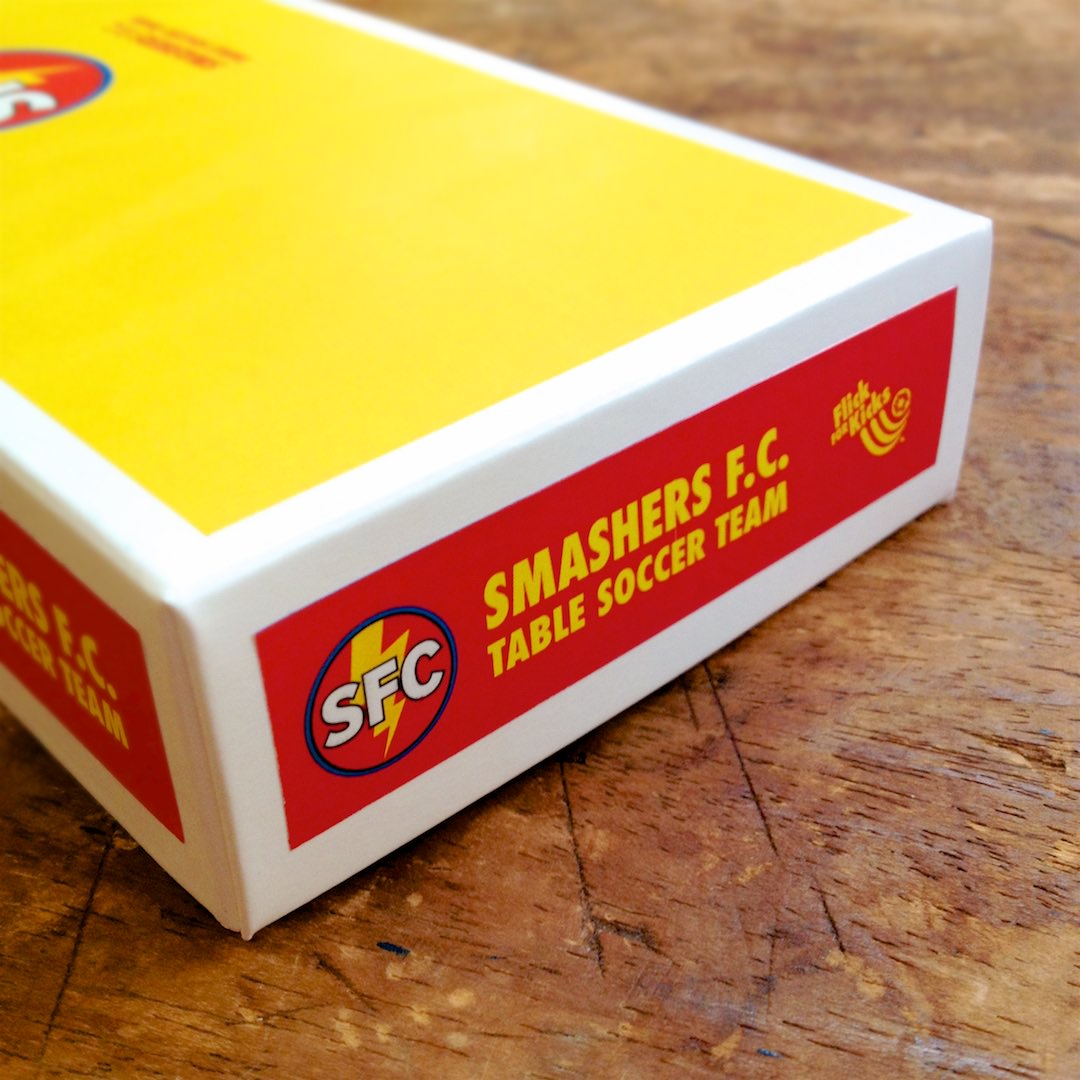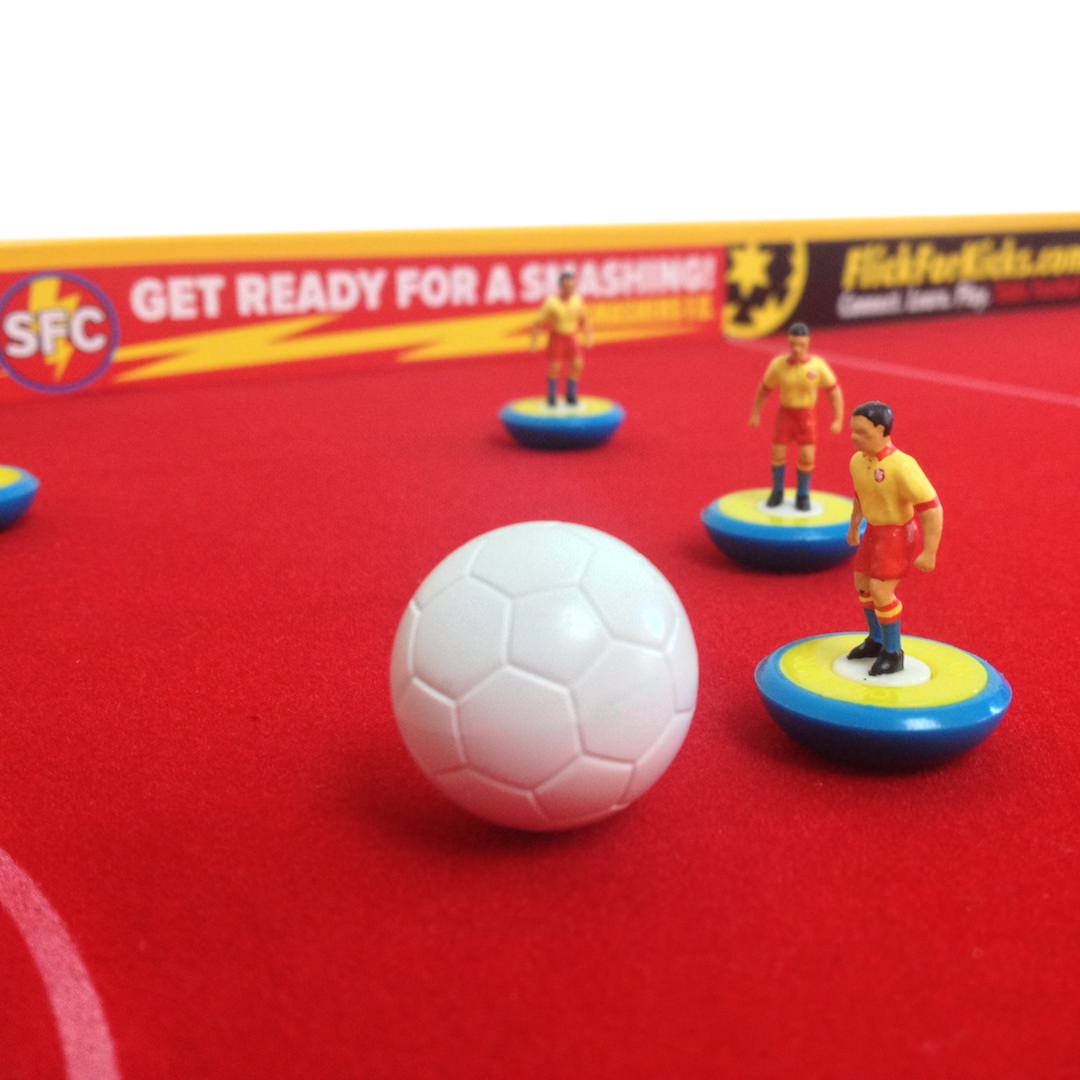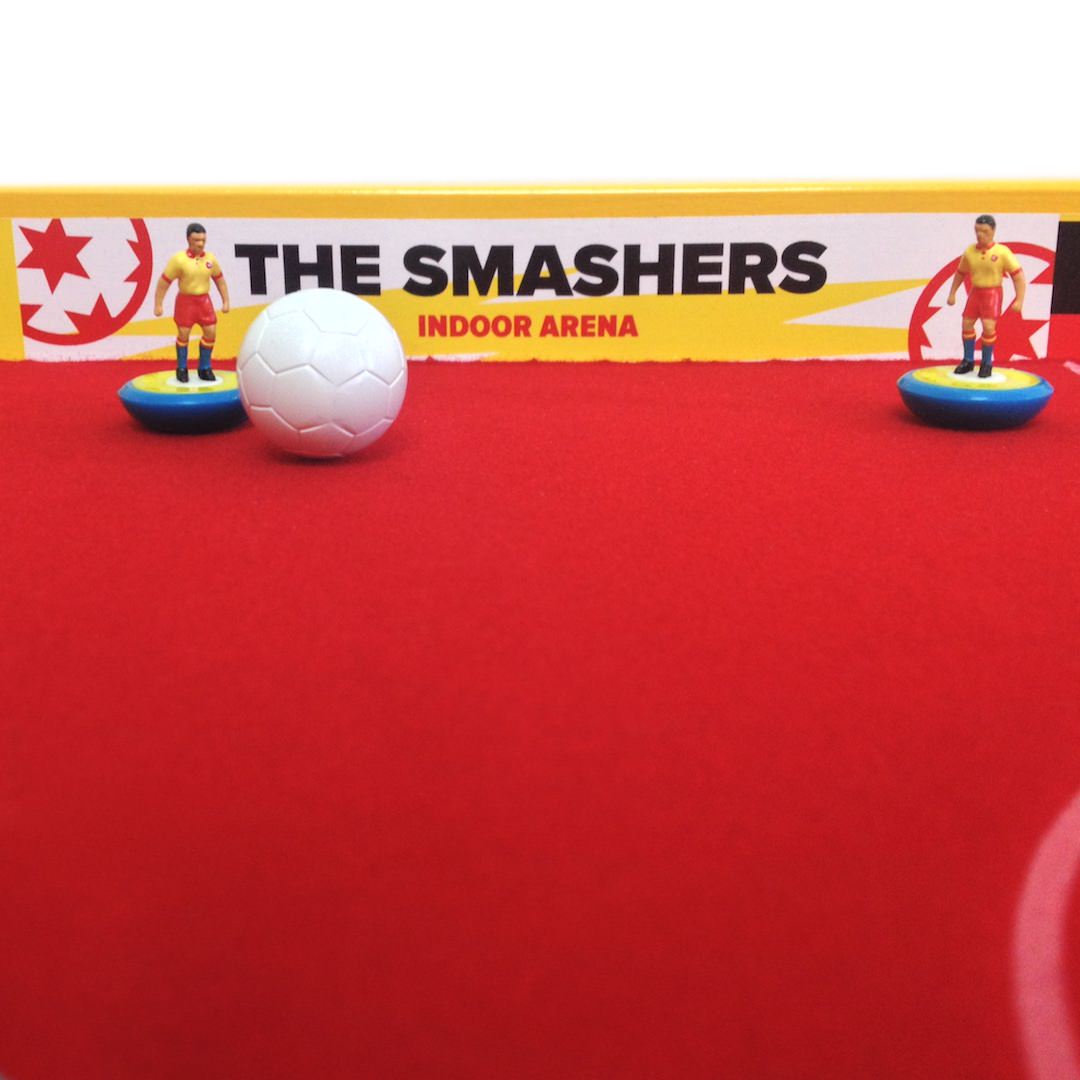 Project Info
A commission to design a very special themed gift for Smashers FC, a child's fantasy football team.
We loved the imaginative team name and when we saw the ace drawing of the club badge, we were super impressed with the young man's design skills too. Added to the chosen arena colours, we were excited to get the ball rolling.
We went on to produce custom graphics, packaging and a football kit design. The arena graphics were applied to the FlickForKicks Indoor Soccer product, including printing the arena name directly onto the pitch, beside the goals.
The set was finished off with custom packaging for the hand-painted Smashers FC team.
What was involved
Handmade Indoor Arena

Custom themed advertising graphics

Custom team box graphics with custom tray

Handpainted figures