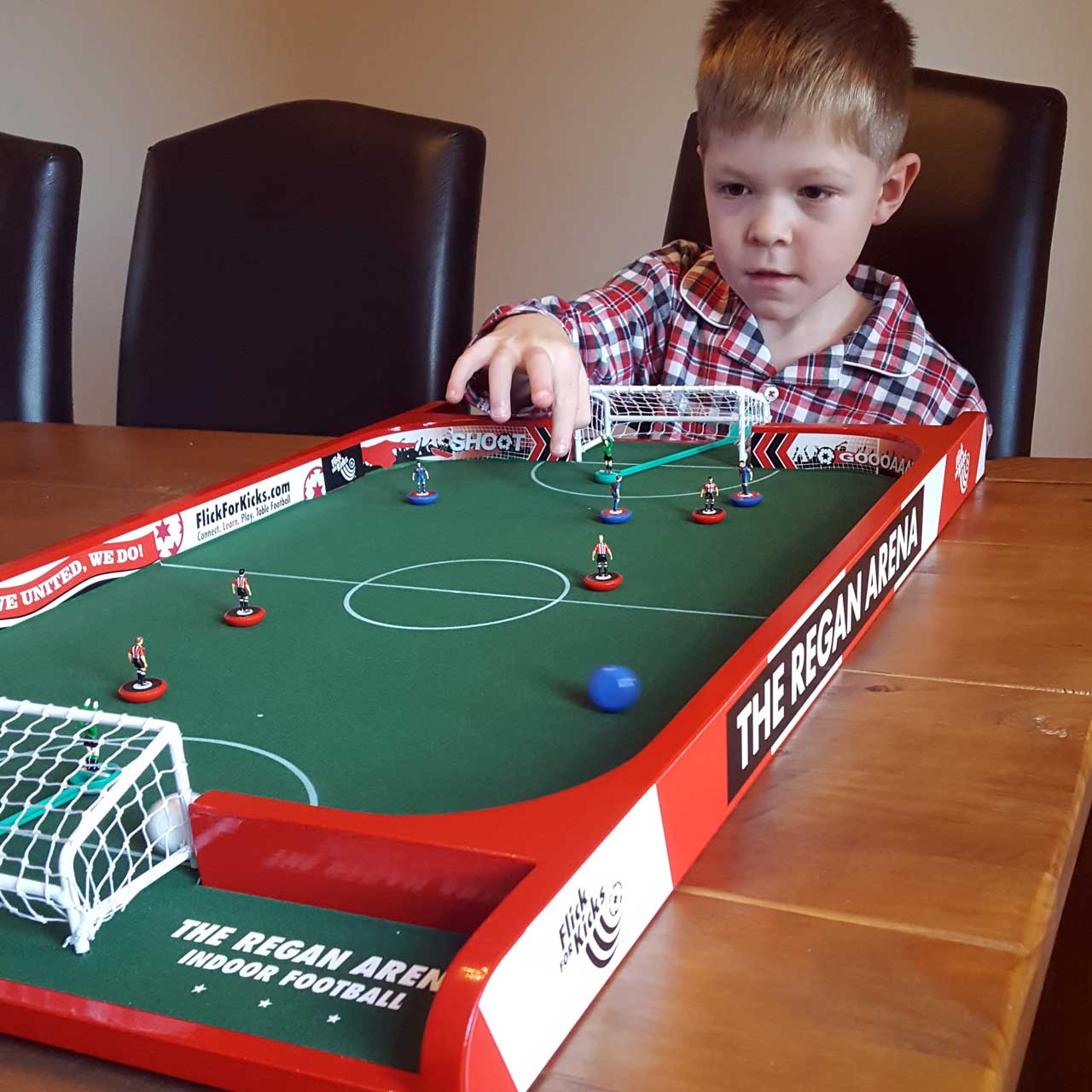 The whole process from initial contact, placing the order and the order being shipped was first class. Your communication is excellent and I was informed of the progress of the table every step of the way. The table is bespoke to Harry and represents everything he loves! I honestly can not recommend your work enough!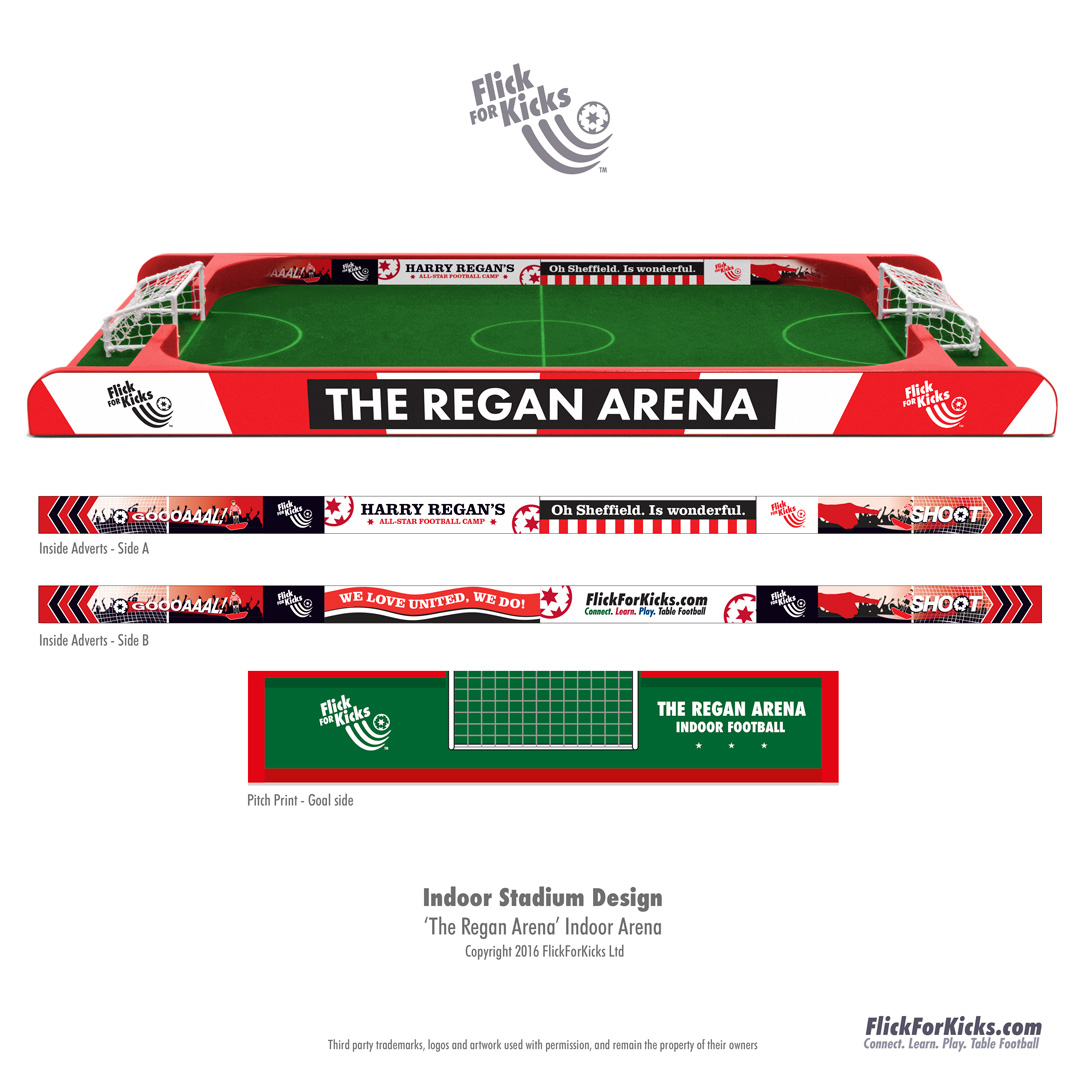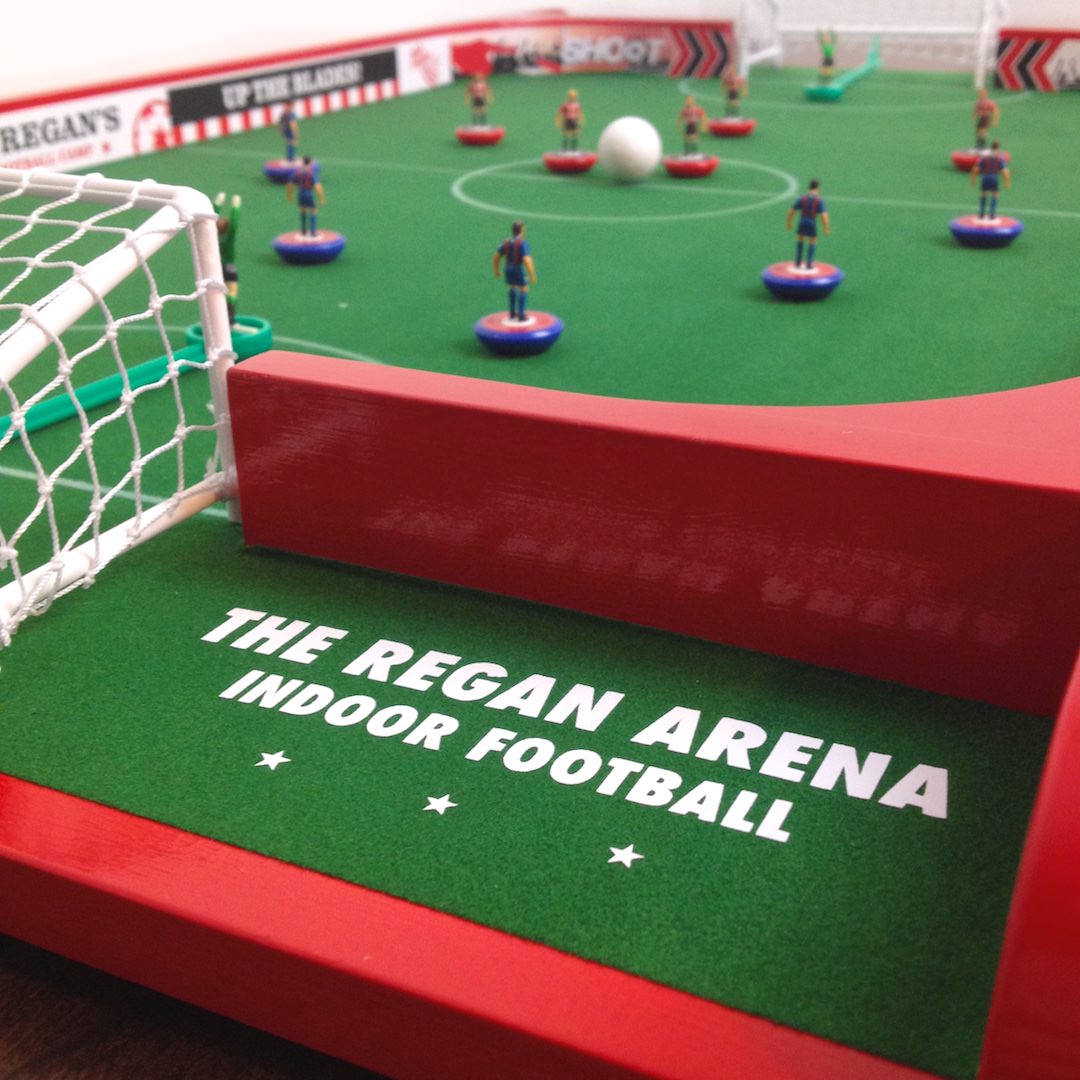 Great work on the table. It's brilliant! Really happy with it and to be honest I wasn't expecting as much detail on the players either.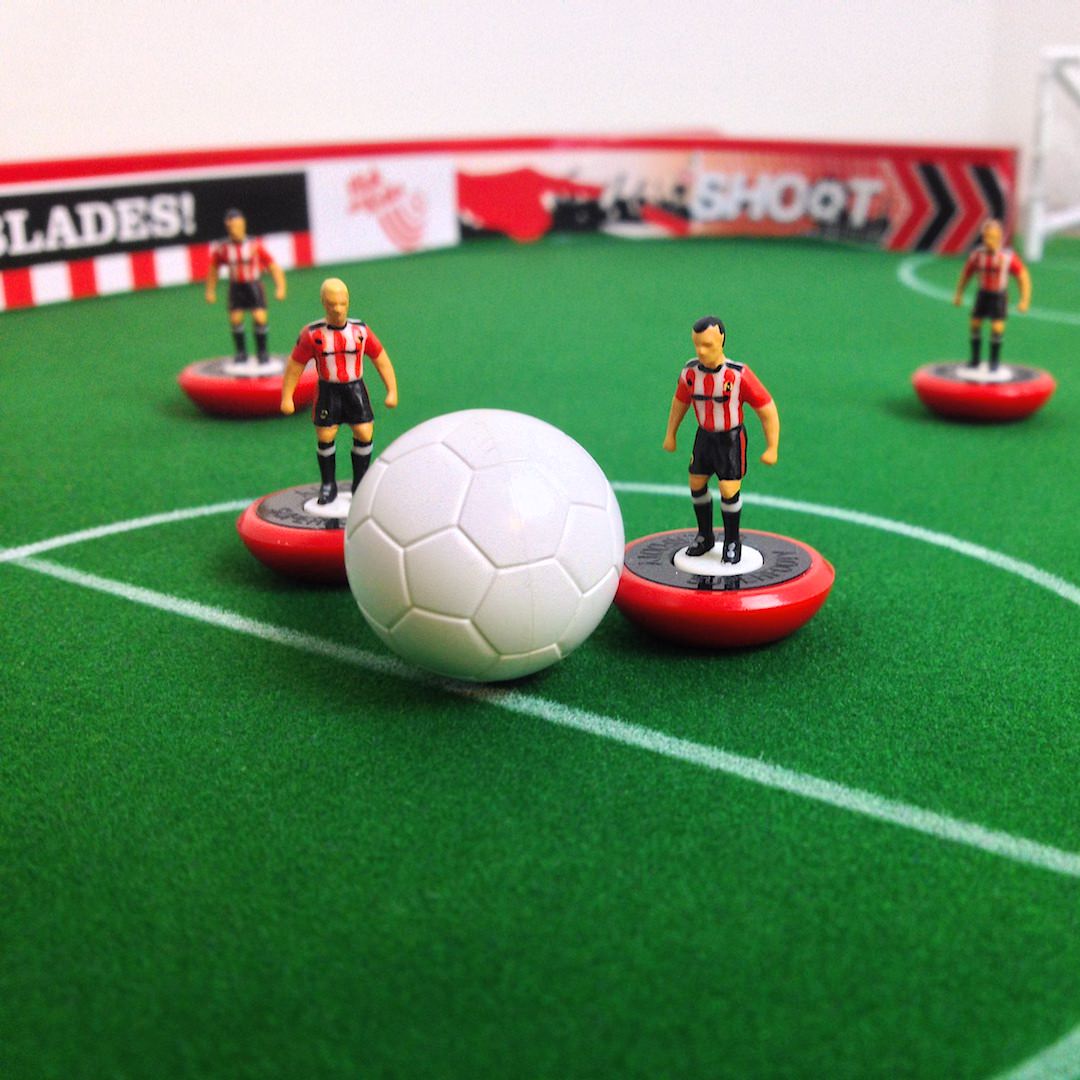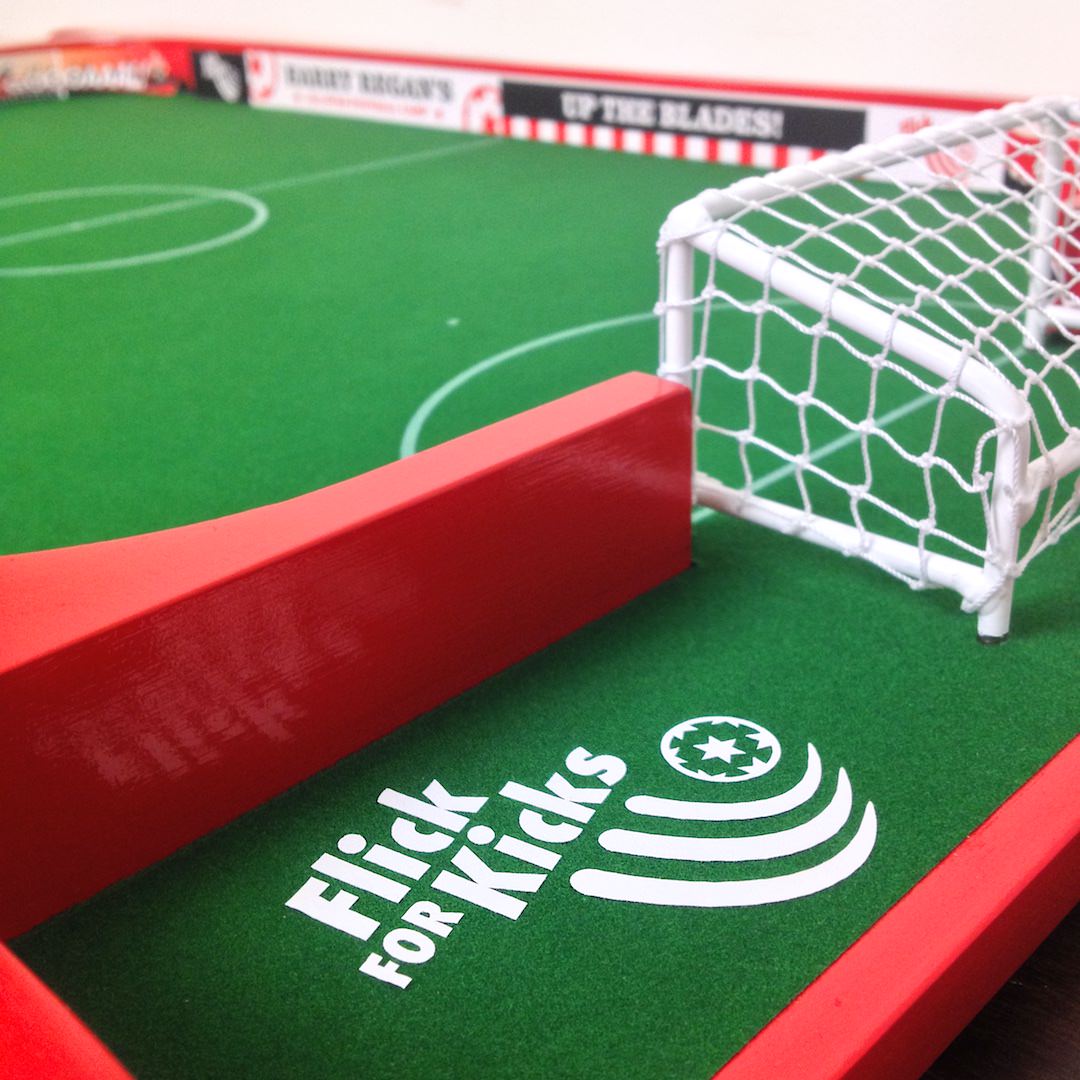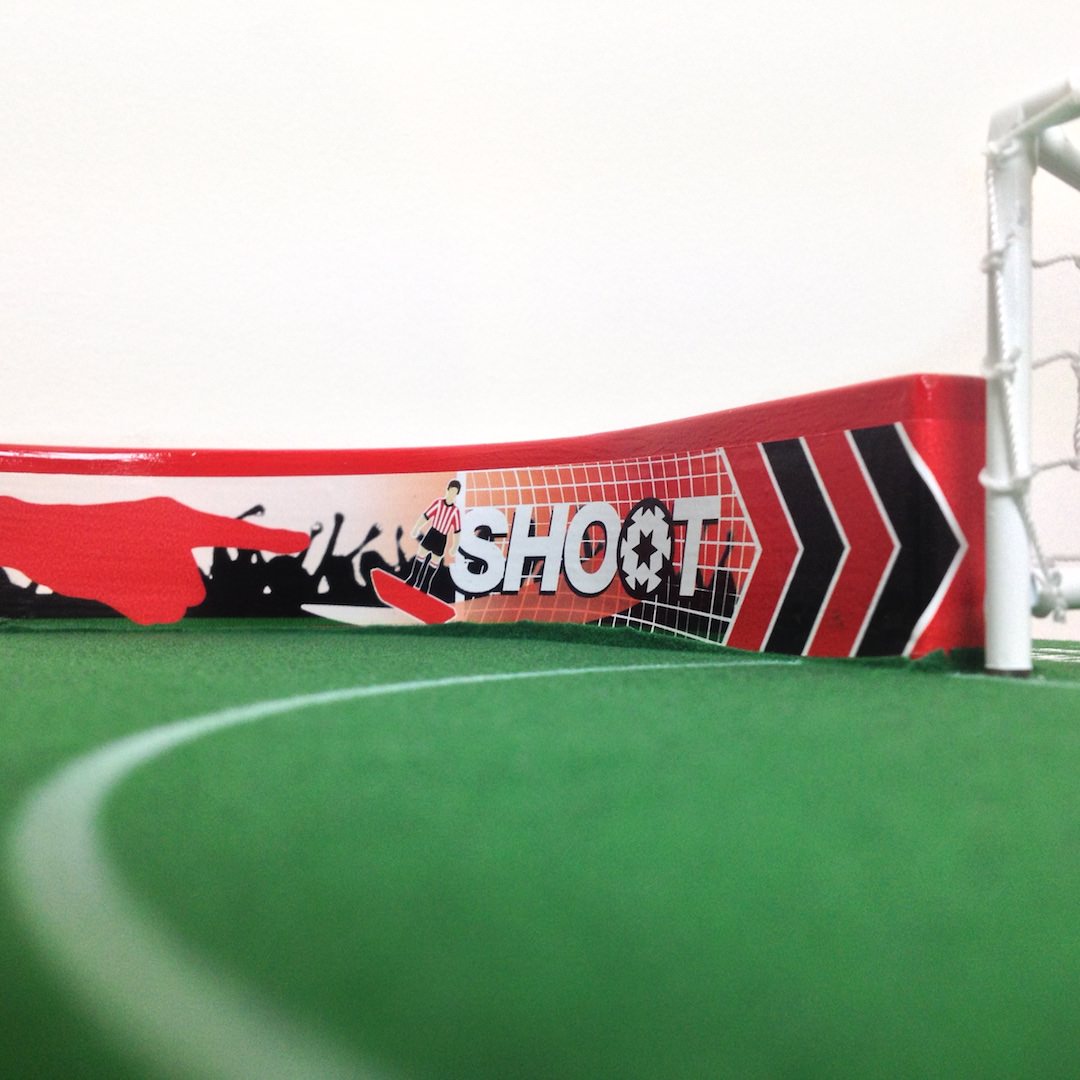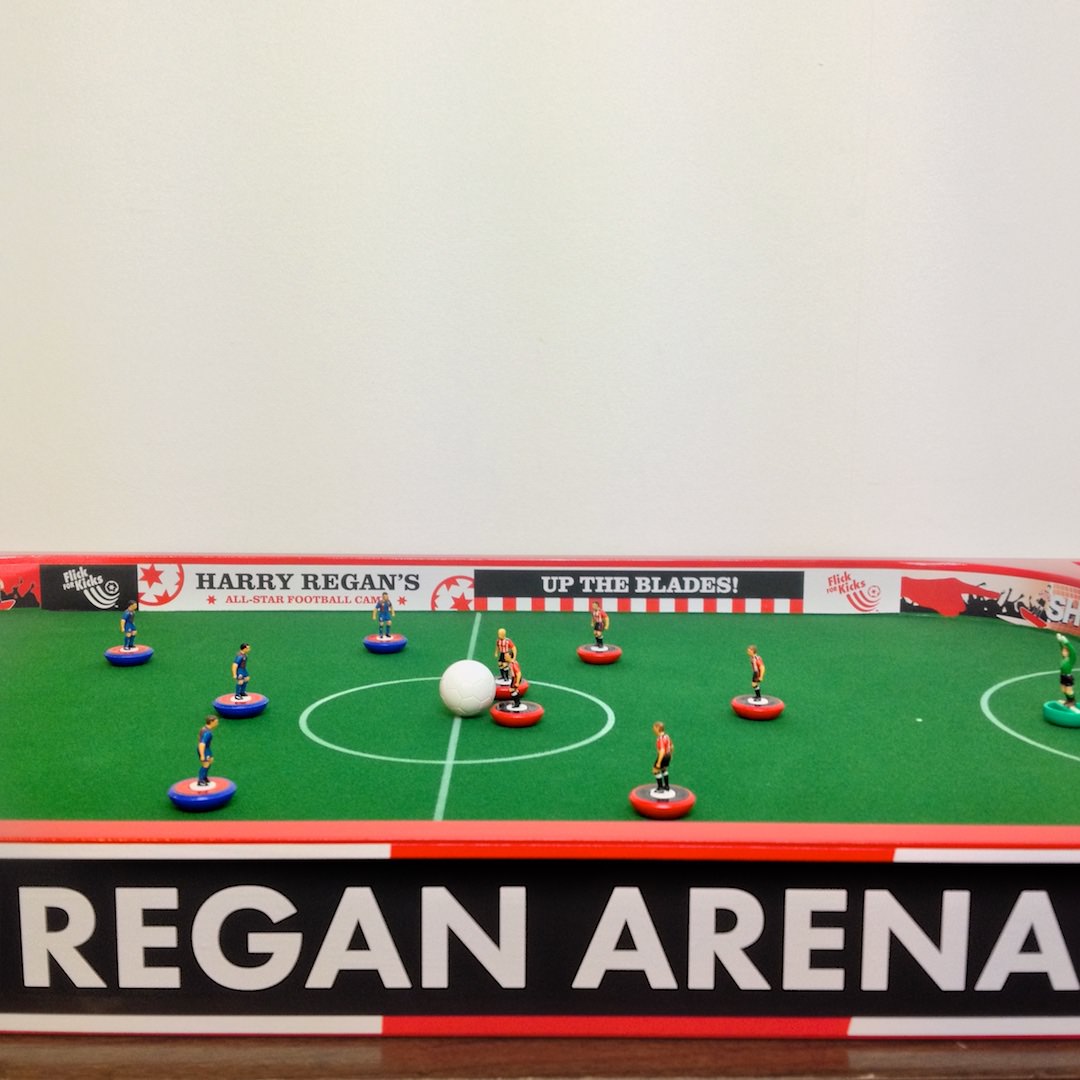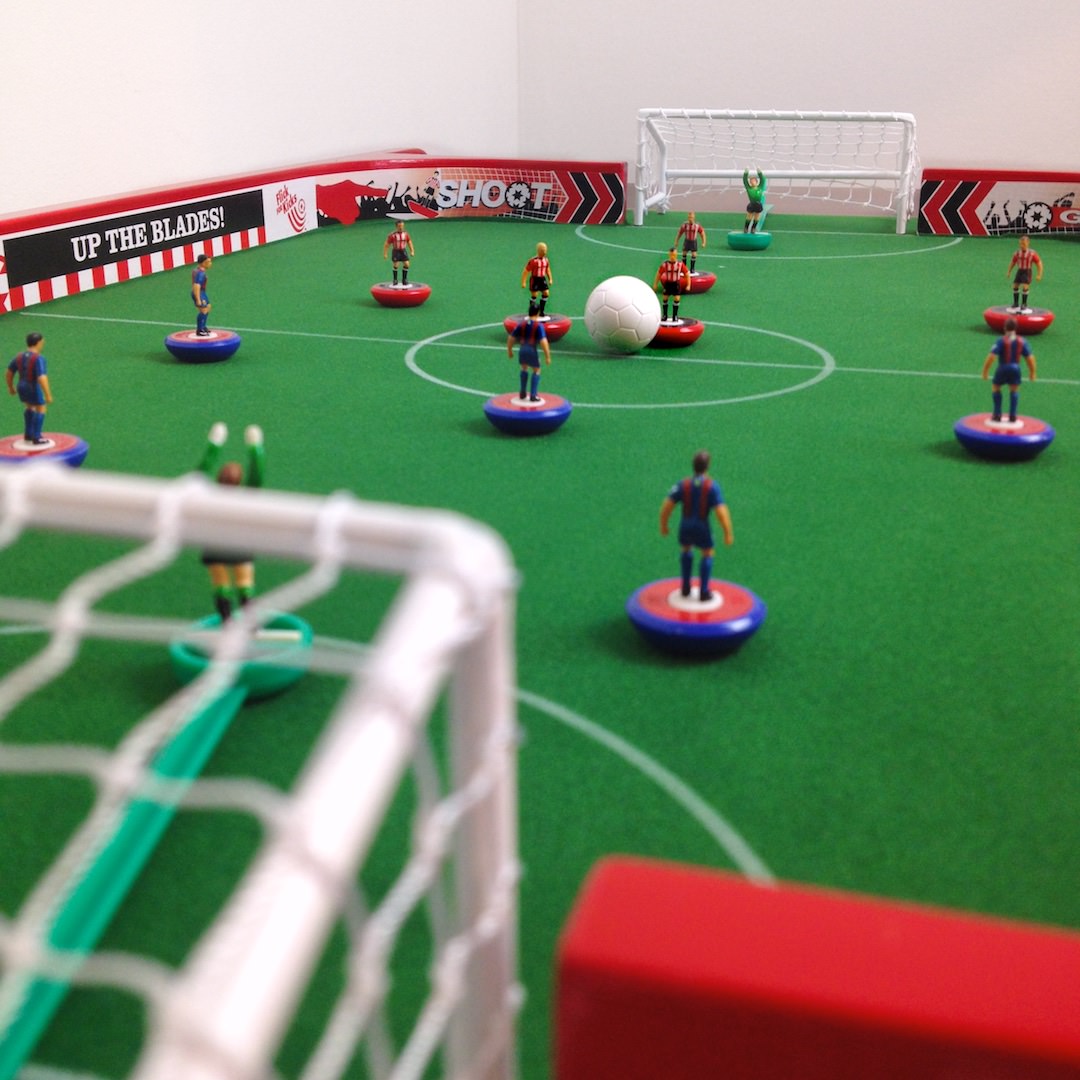 All happy faces this morning...thanks for all your help!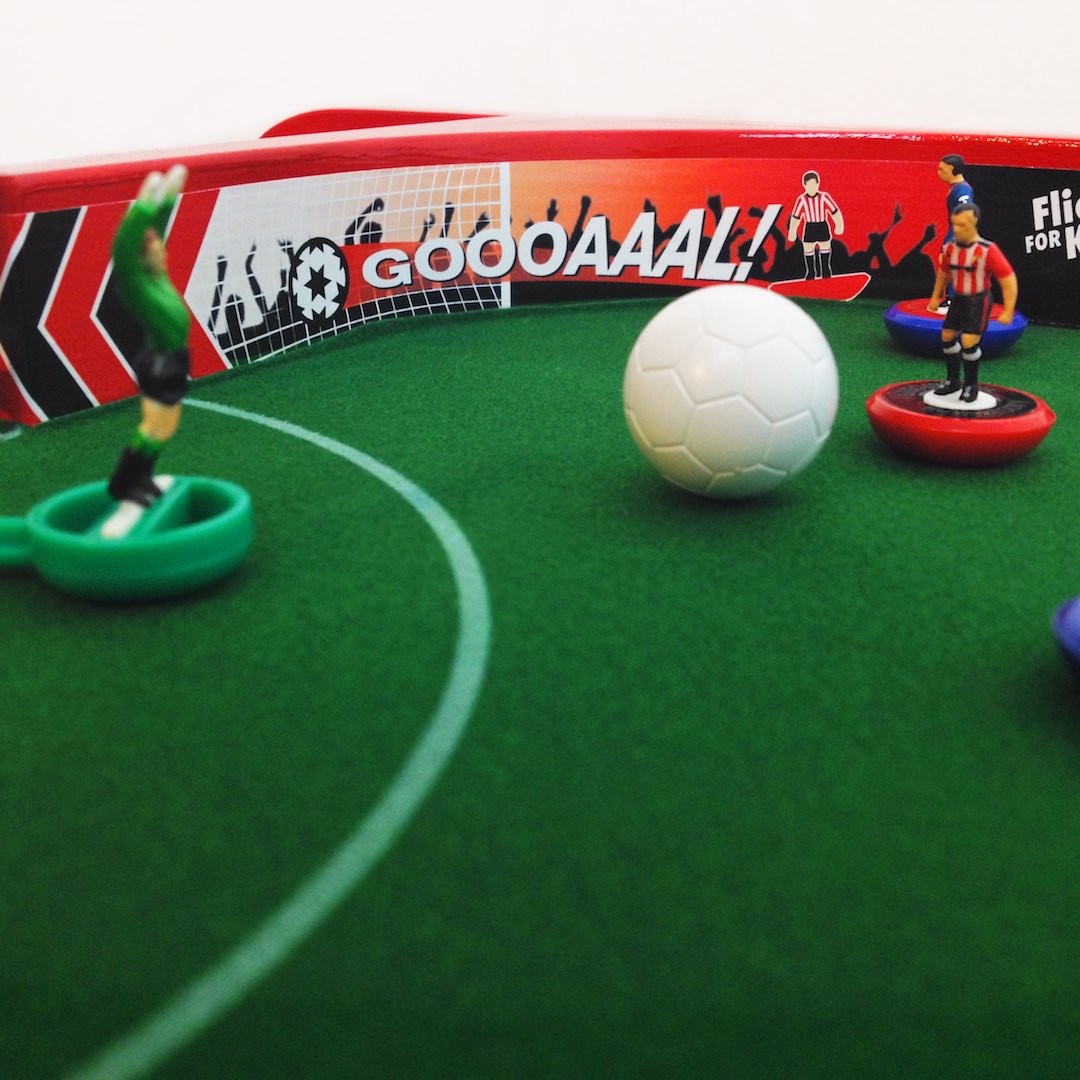 Order your custom design…
An extra special gift, for your family, for a friend, or a treat for yourself.
Get in touch and we can personalise the arena for you.
Project Info
A custom Indoor Arena design for this young footy fan. Harry supports Sheffield United, and we're told that's entirely his own choice. No influence from Dad whatsoever. Nope. Not one bit.
He also likes a small team that you probably haven't heard of. Barcelona…? Me neither.
So we made a custom Sheffield Utd themed table, with personalised graphics on the surrounds, including Harry's name. We picked up the familiar red and white kit stripes on the outside of the arena. As a finishing touch, we printed the arena name on the pitch, beside the goals.
Hand-painted Sheffield United and Barcelona 5-a-side teams included too.
We just hope there's no match-fixing by dad.
What was involved
Handmade Indoor Arena

Custom themed advertising graphics

Hand-painted teams