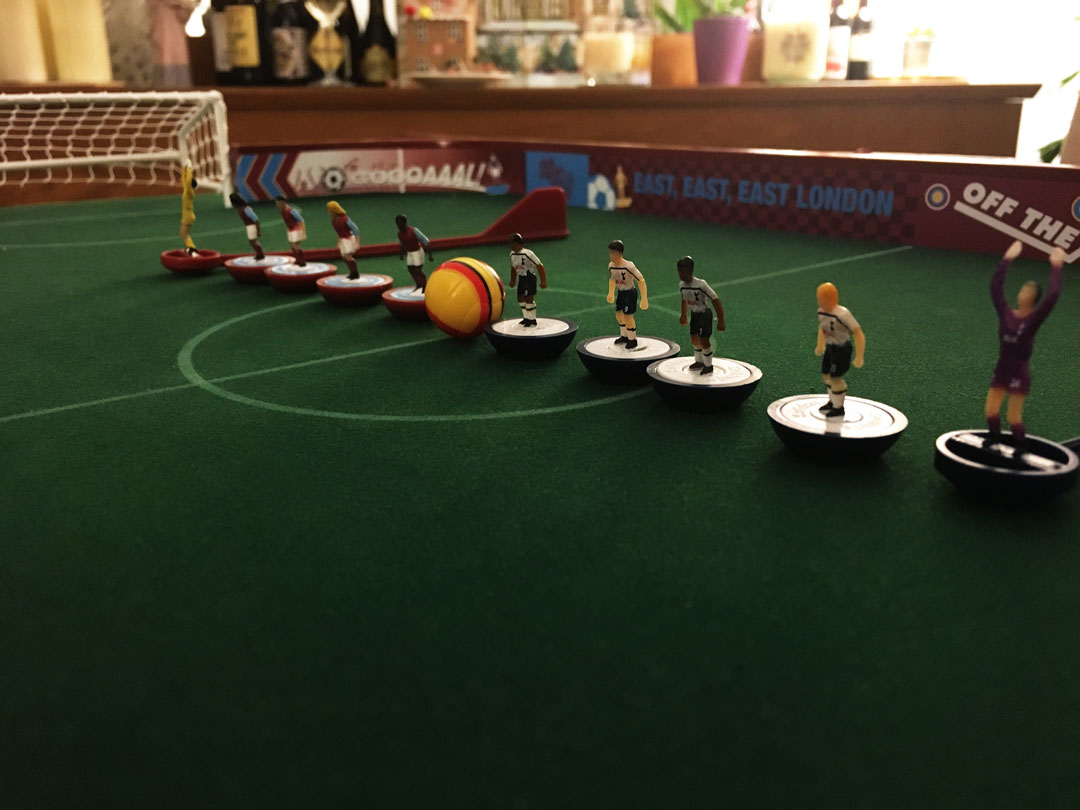 I gifted my brother the table you'd made for him today for his Xmas present and he was delighted with it (a tad emotional too!). I also wanted to say thanks again, it was the perfect gift for him. I may treat myself to one in the new year!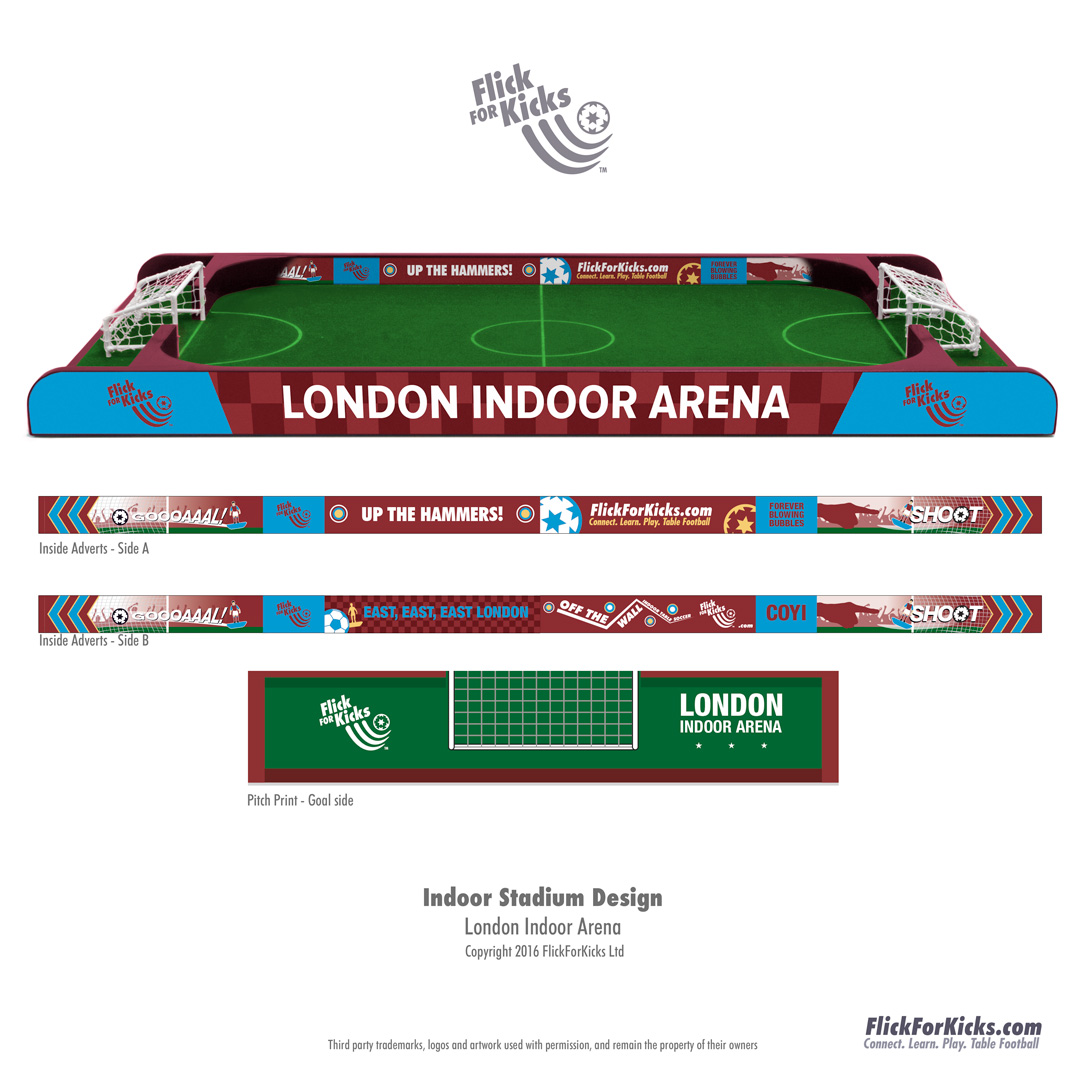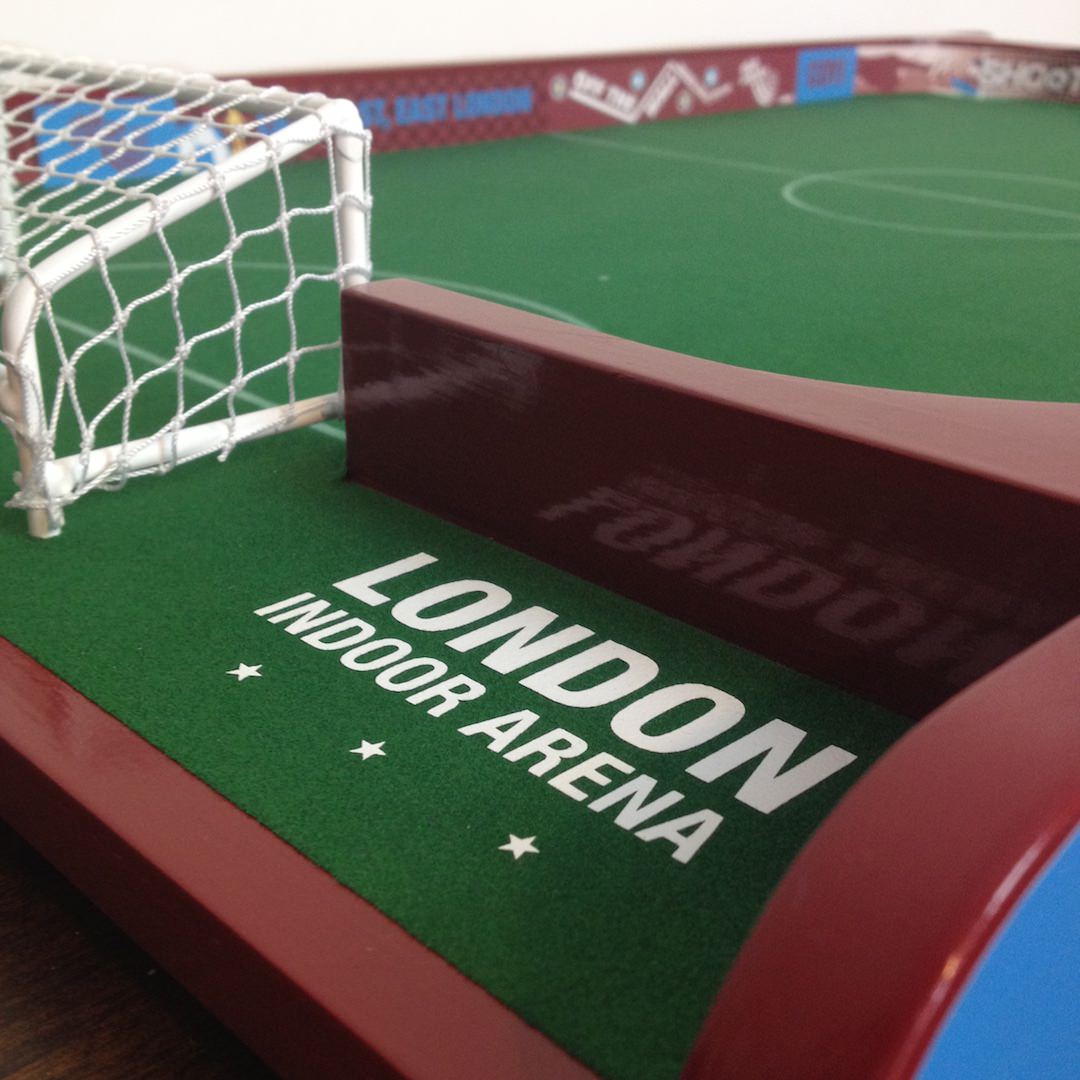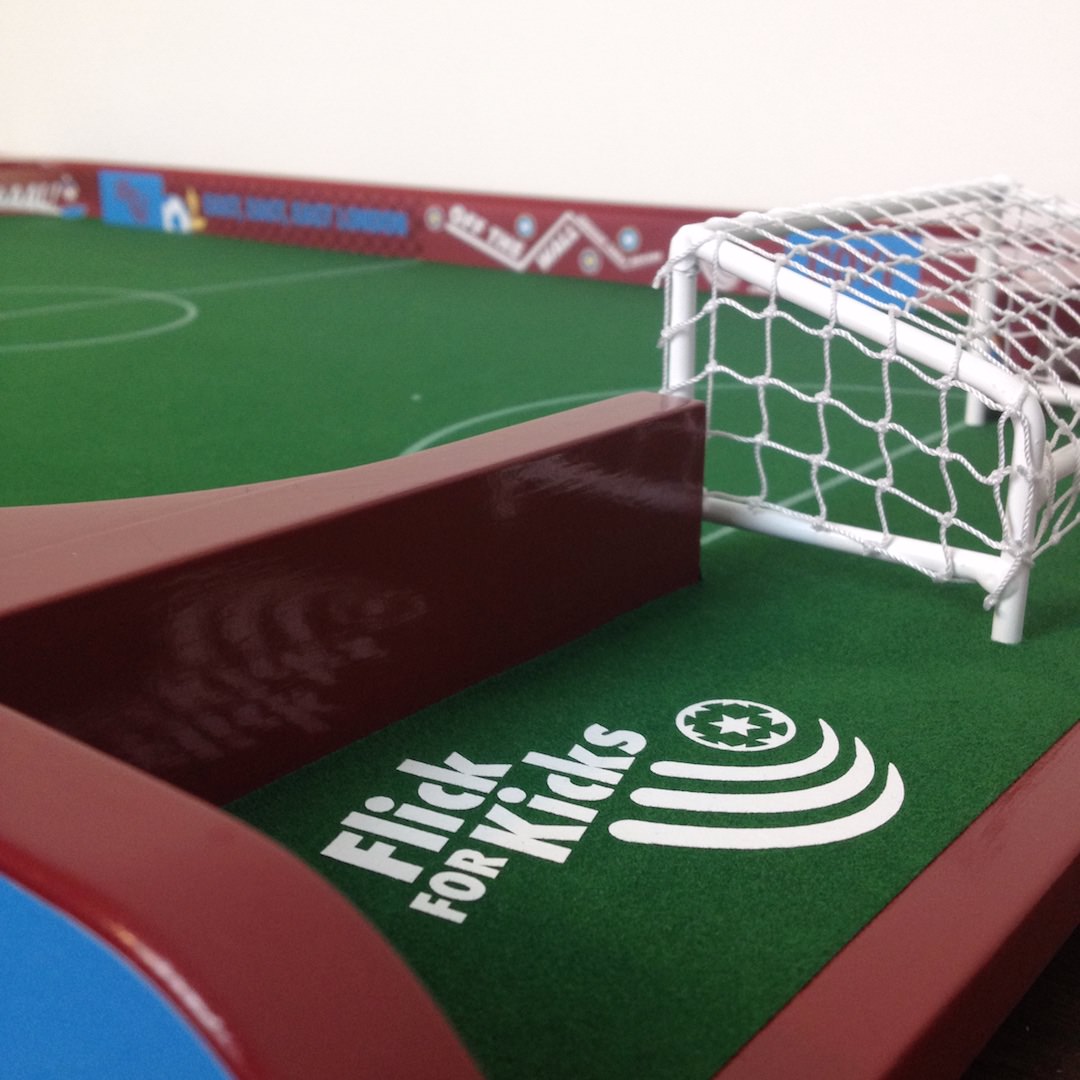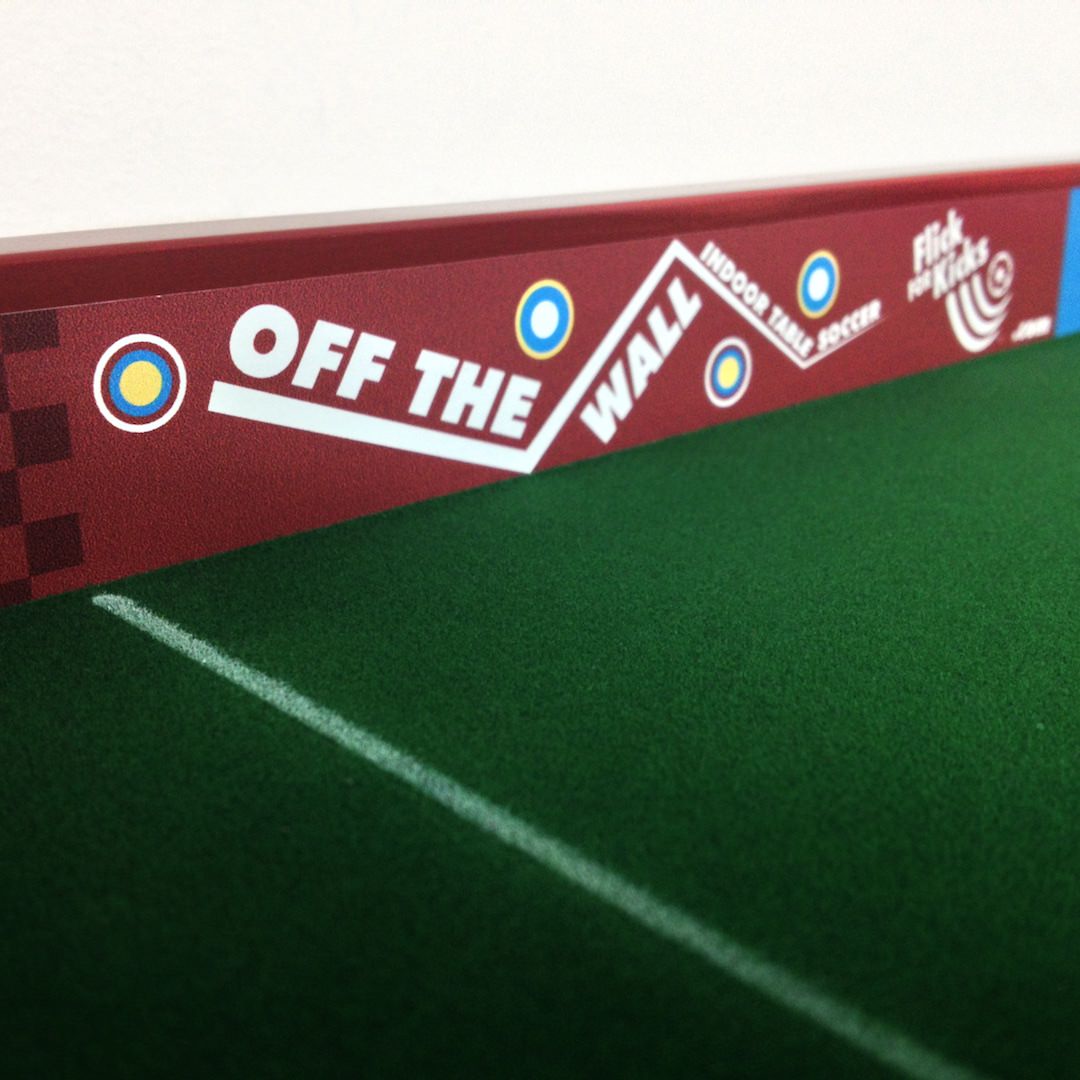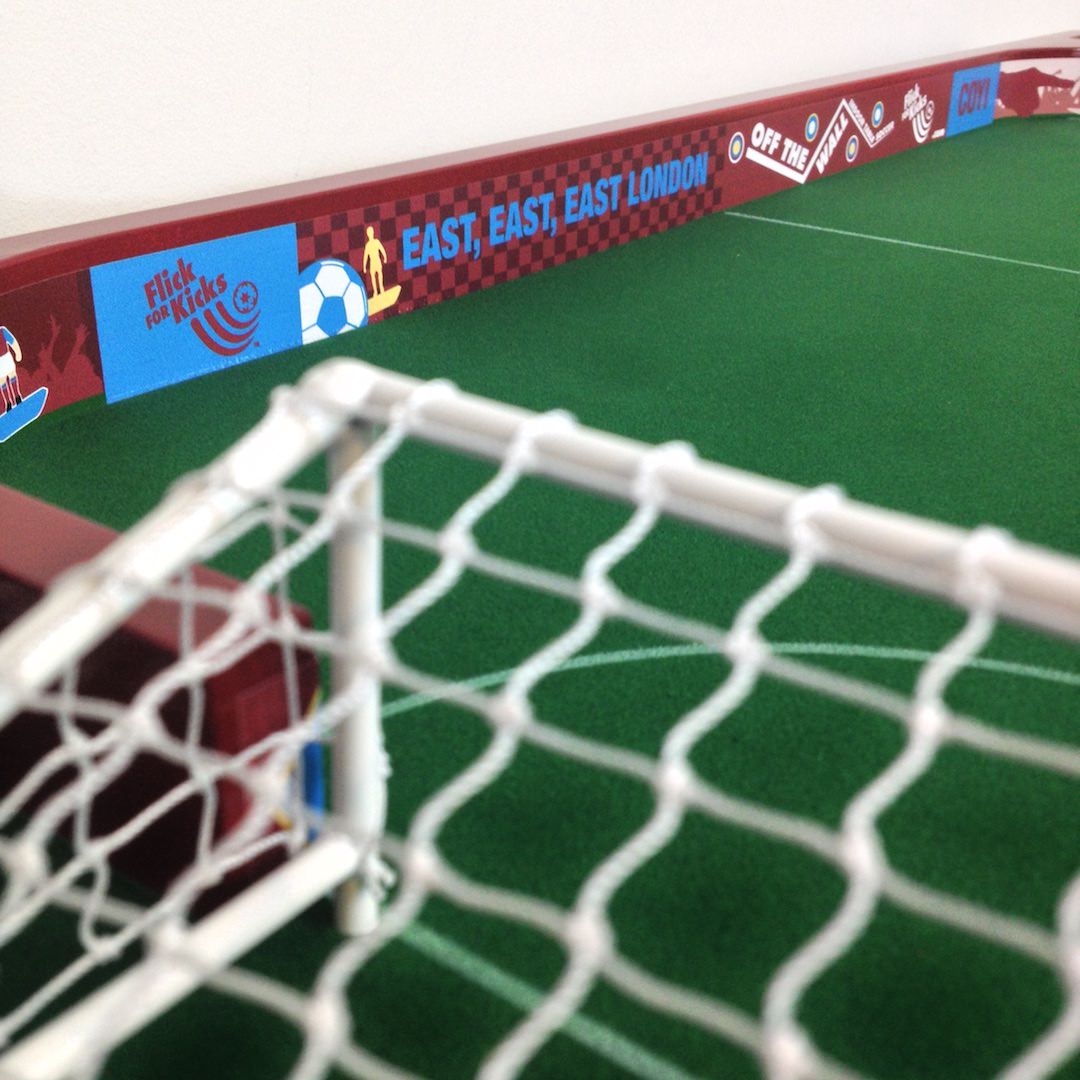 Order one similar to this…
An extra special gift, for your family, for a friend, or a treat for yourself.
Get in touch and we can personalise the arena for you.
Project Info
A commission to design a West Ham themed Indoor Arena, as a special gift.
After going through colour combinations, a green pitch was chosen to contrast with the claret coloured players' bases. We went on to produce custom graphics taking inspiration from phrases and chants heard on the terraces and from fans we know. The final design was printed on digital vinyl and applied by hand to the FlickForKicks Indoor Soccer product.
The arena was finished off with the name printed directly onto the pitch, beside the goals.
What was involved
Handmade Indoor Arena

Custom themed advertising graphics