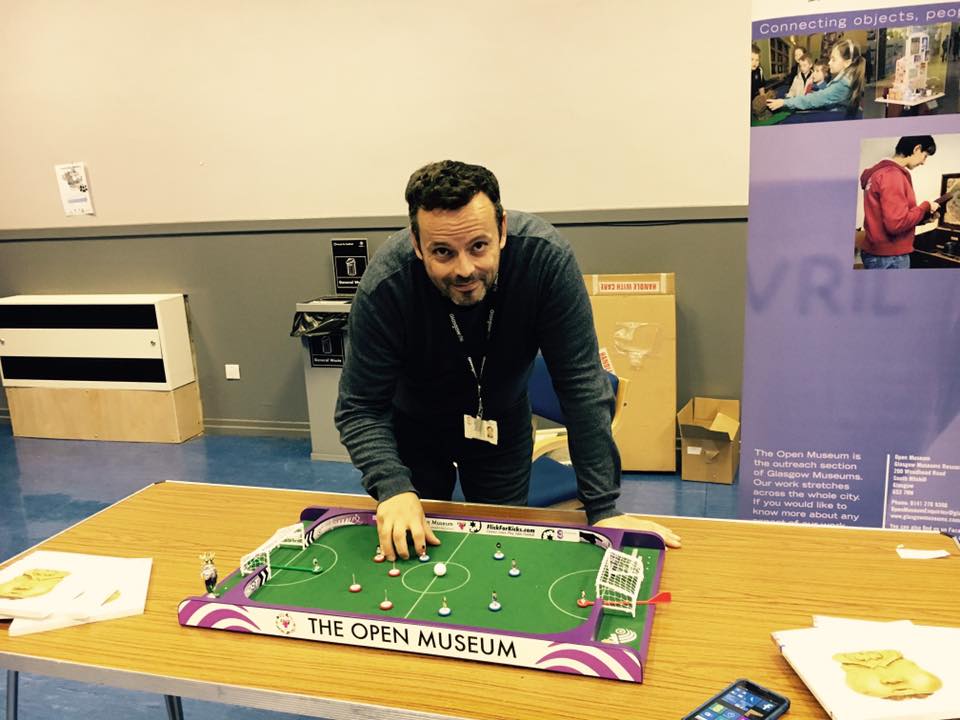 Testing our new Subbuteo Table at The Men's Shed launch today. Football theme for men looking to socialise and learn new skills. Thanks to FlickForKicks for making us a fabulous table.

Outreach Assistant, The Open Museum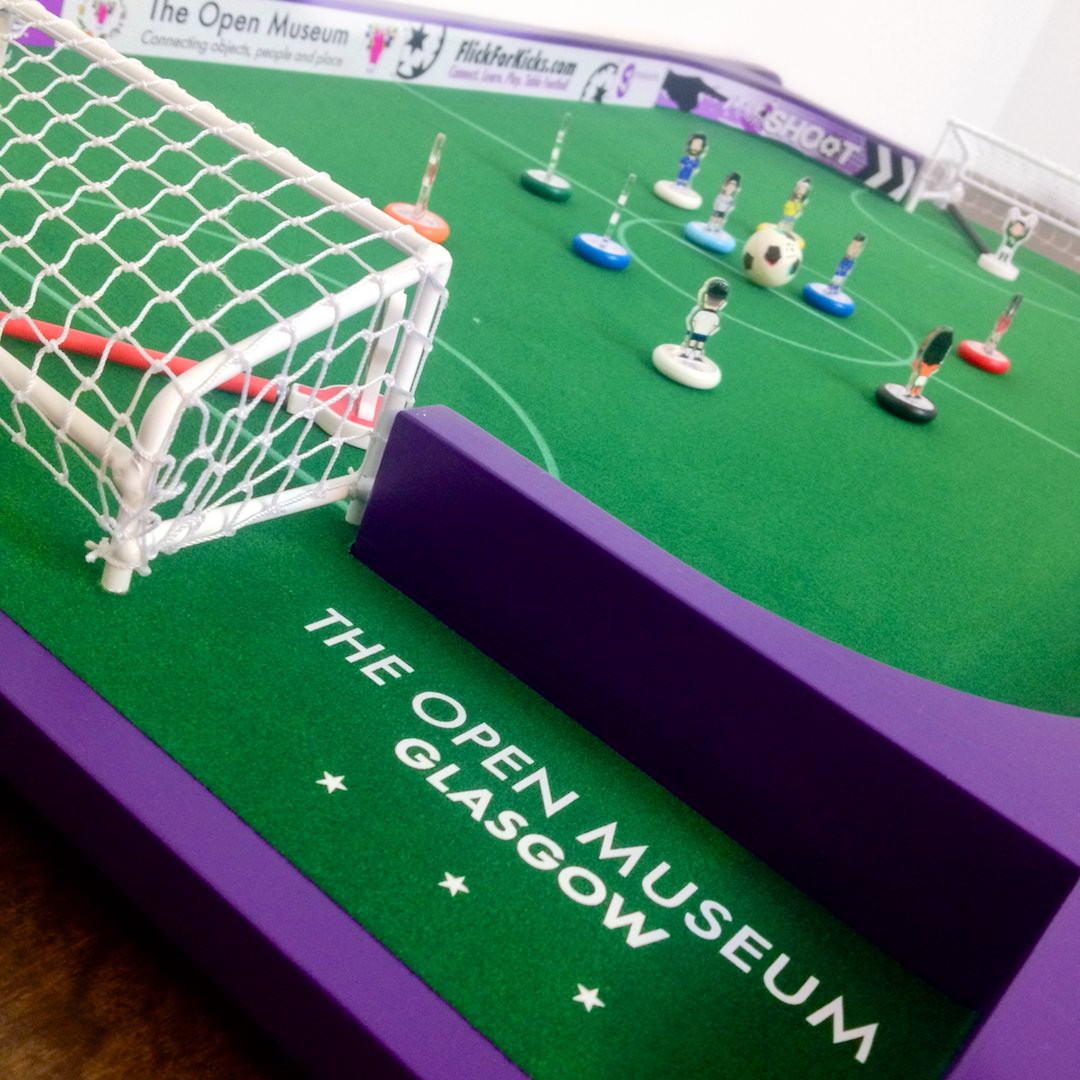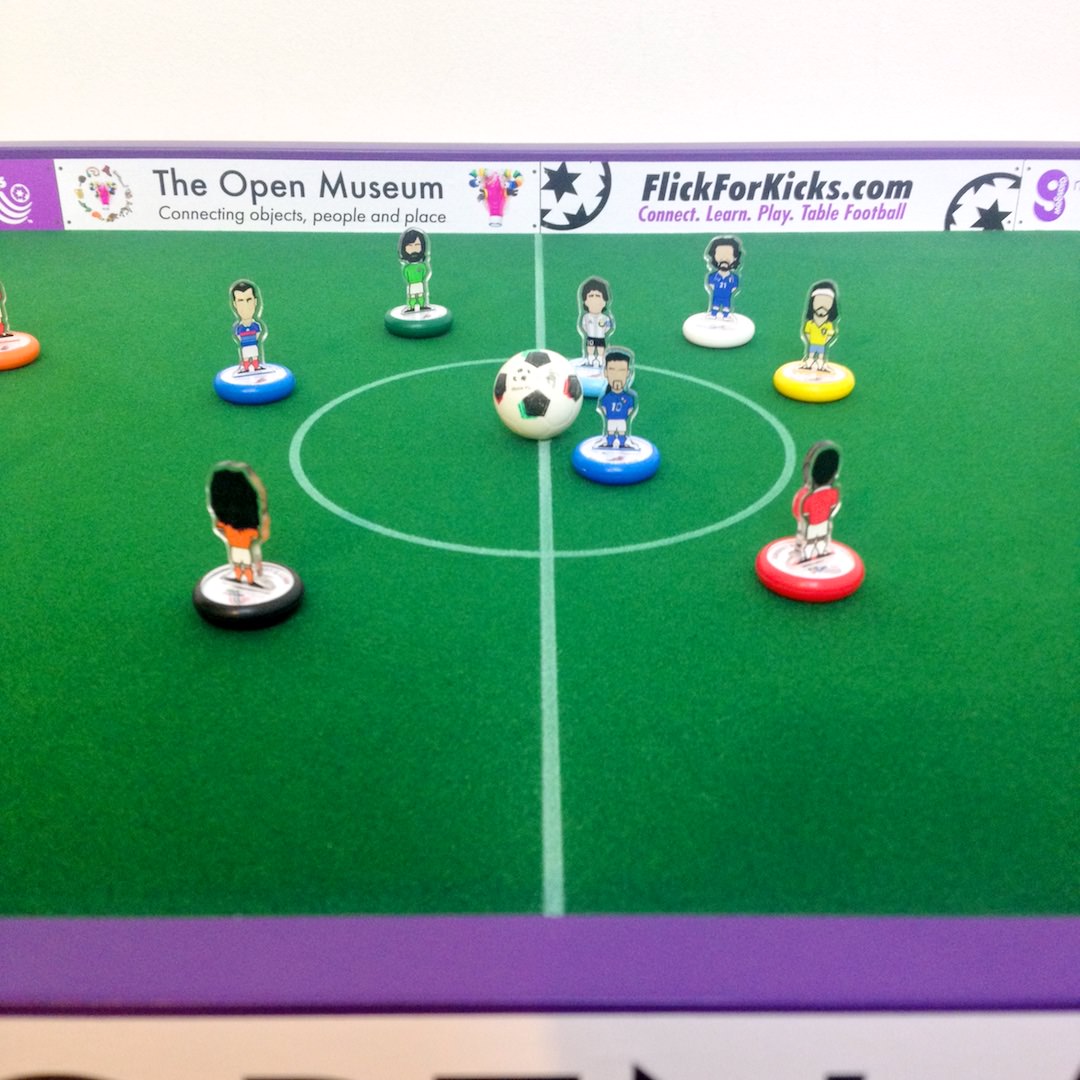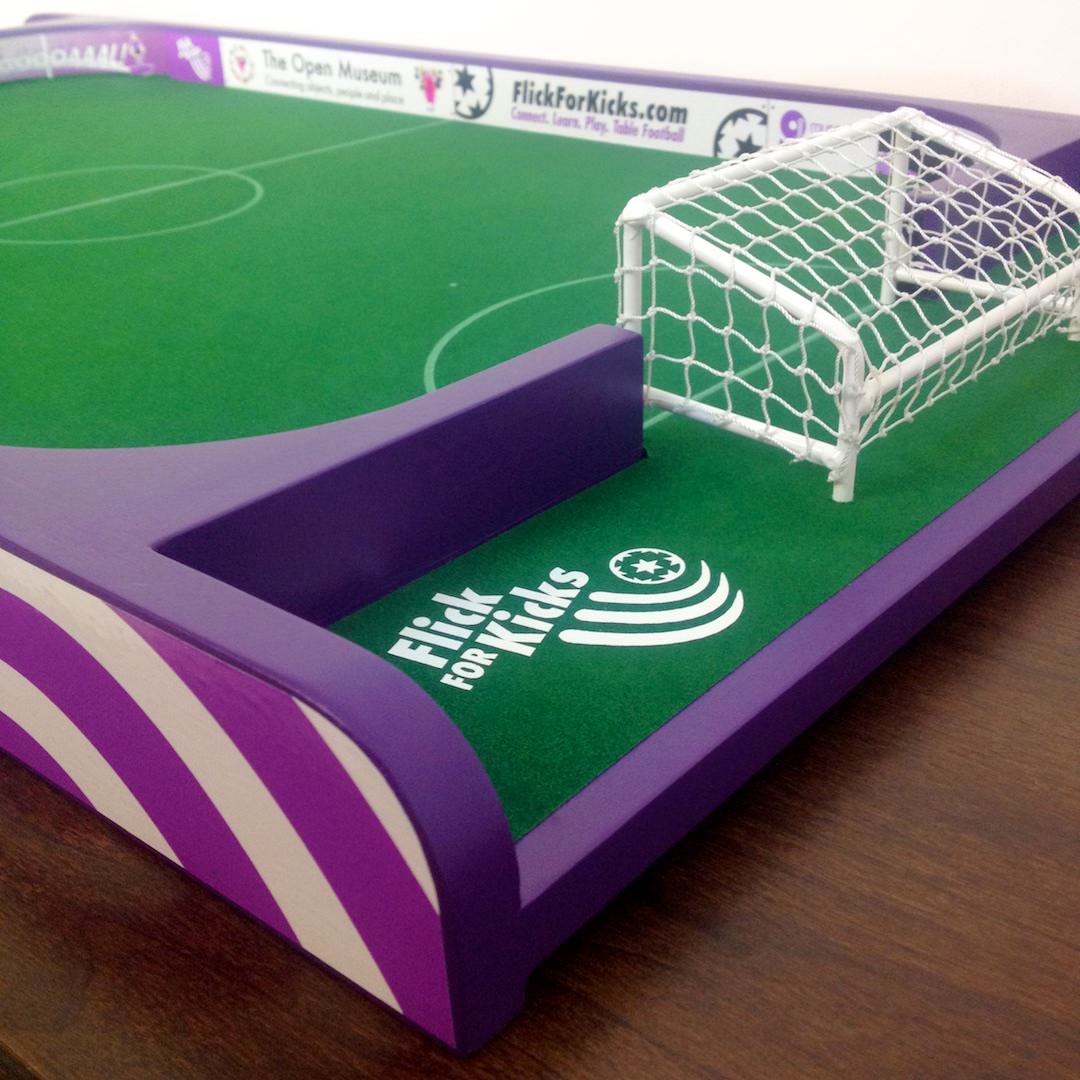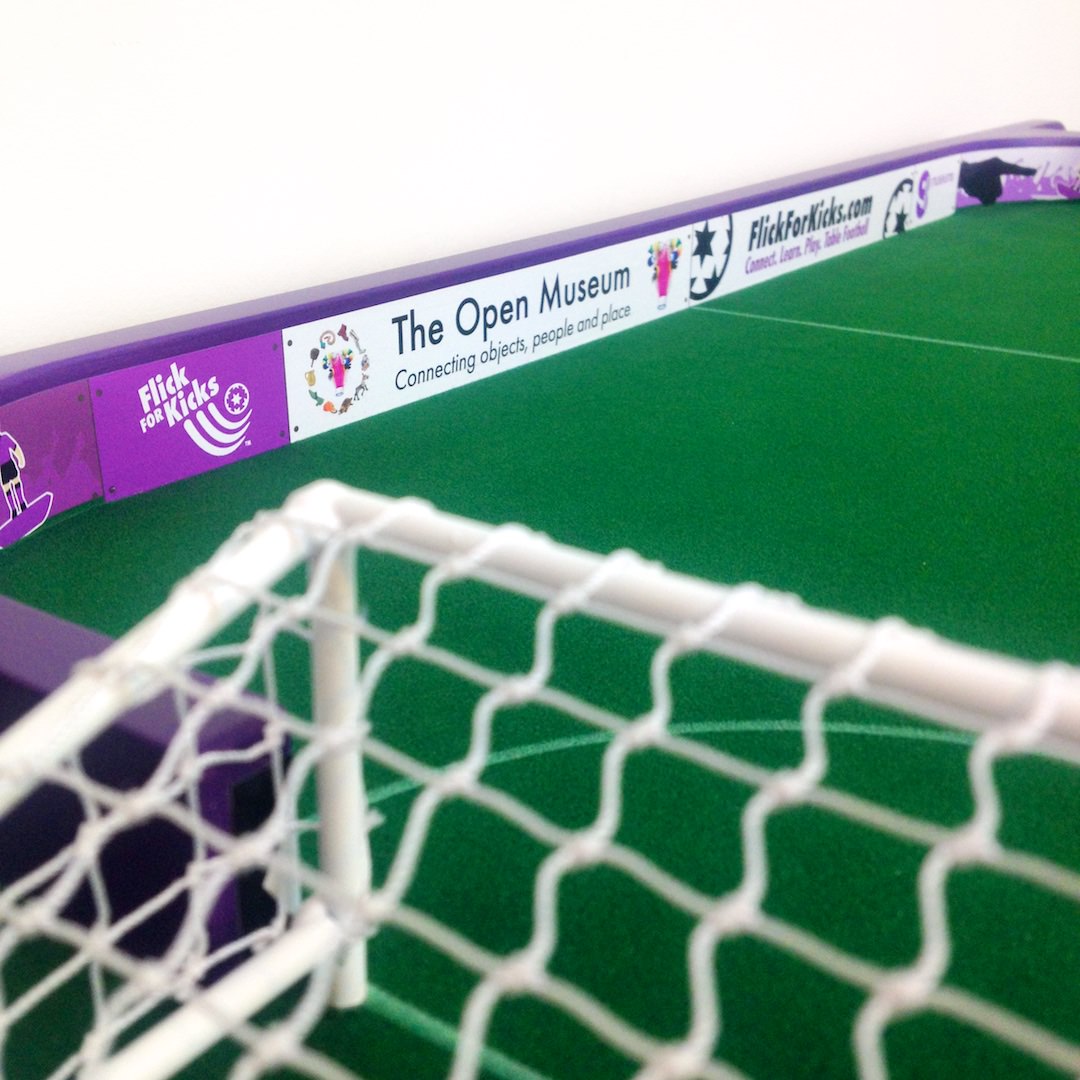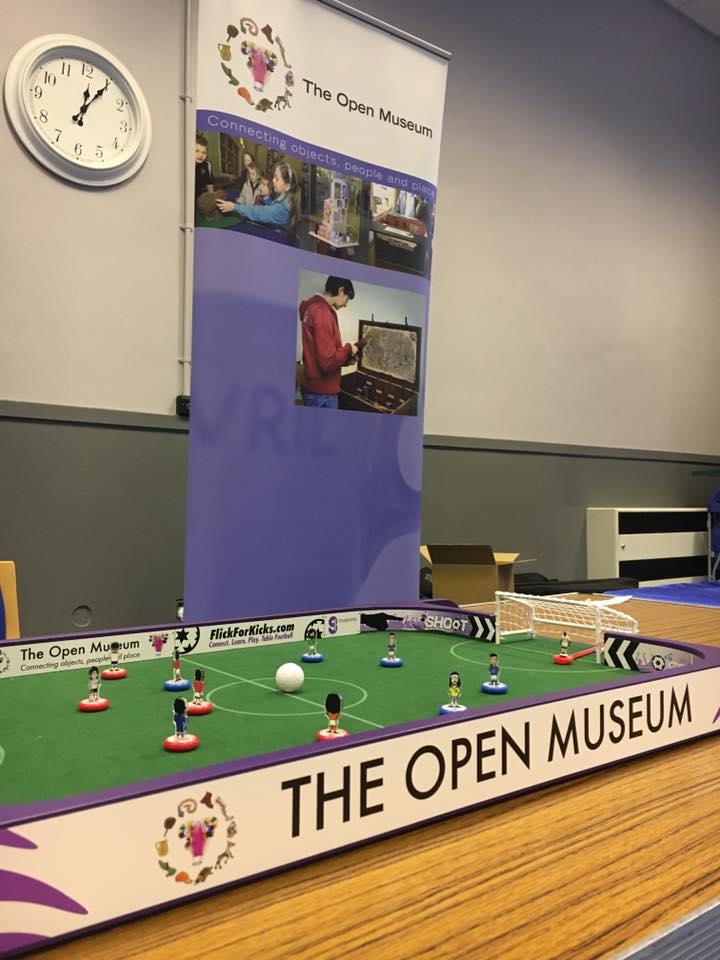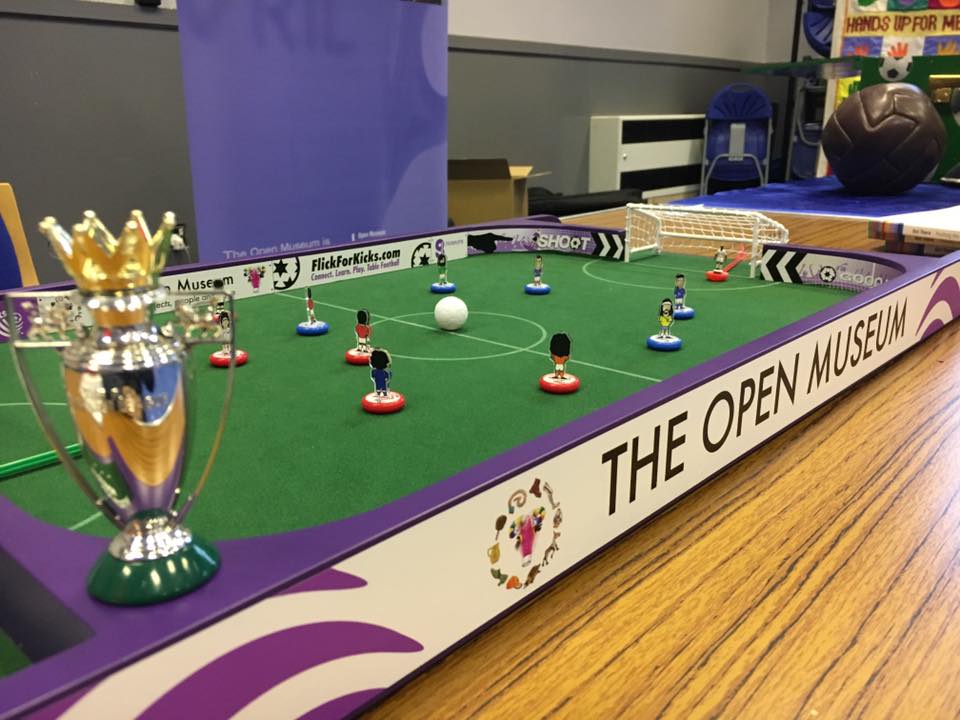 Order your promotional table…
Run football themed events?
Need a fun, interactive hook to entertain your visitors while promoting your brand?
Or to raise funds for your club?
Get in touch to discuss custom indoor arenas, full size Subbuteo tables and other promotional stuff we can make and do.
Project Info
A custom Indoor Arena designed and built as a promotional tool for The Open Museum, which is part of Glasgow Museums.
The Open museum is a free service which lends objects and displays to community groups and venues. One of the projects the museum is also involved in, is setting up Men's Sheds; a place for men, funnily enough, to learn new skills and to socialise. With a football theme and ex-players coming along to one of their launch events, a branded mini-table was the perfect tie-in. A hook for visitors approaching the stall and a bit of fun while having a chat about what's on offer.
Our brief was to include the motto "Connecting objects, people, and place" along with The Open Museum logo. The Glasgow Museum branding would be supported too with the logo and the colour of the painted surrounds; our first purple table. We played around with the supplied pictures to fit the advertising surrounds, and as a finishing touch we printed the name on the pitch beside the goals.
The Open Museum indoor arena is now part of the museum kit, and used for a variety of promotional and educational community events.
What was involved
Handmade Indoor Arena

Custom themed advertising graphics